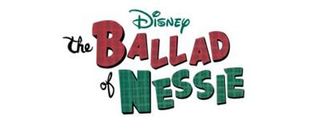 Nobody wants to see an end to traditional, hand-drawn animation and since John Lasseter and the Pixar team took over Disney Animation, there's been a real push to bring great 2D animated movies back to life at Disney. It hasn't really worked, at least not exactly. Take Princess and the Frog, released in 2009. It got good enough reviews, earned a little money at the box office, but has already been pretty much forgotten. Odds are if you have kids, they're watching Tangled and not Princess and the Frog.
Maybe the future of 2D animation is no longer in feature films, but in shorts. Pixar has long had a tradition of debuting computer animated short films before their full-length features, and that's something Disney used to do more of too. They stutter-stepped into resurrecting that tradition not long ago, with a pretty genius Goofy short How to Hook Up Your Home Theater, which played in front of National Treasure: Book of Secrets. Now they've got another short film, this one a little less goofy, called The Ballad of Nessie. We've got a first look at the short film for you in the form of three images, below.
Nessie will debut in front of the new, 2D animated Winnie the Pooh movie. I'd like to see Disney take this concept and use it in front of their 3D animated movies too though. It seems like the right place for 2D to live and breathe.
Directed by Stevie Wermers-Skelton and Kevin Demers with a score by Oscar winner Michael Giachino, The Ballad of Nessie tells the story of how the Loch Ness Monster and her best friend (MacQuack the rubber duck) came to live in the loch. They're accosted by a greedy developer, determined to build a golf course on their home.
Check out all three, first look images below. Note the vague tartan pattern in the background of the images, on the hills. That's how you know you're in Scotland, obviously
Image 1 of 3
Image from The Ballad of Nessie
Image from The Ballad of Nessie
Image from The Ballad of Nessie
Your Daily Blend of Entertainment News