Forest Whitaker Joining Mickey Rourke In St. Vincent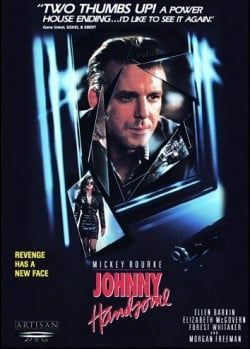 Back at the peak of his "comeback" earlier this year, Mickey Rourke signed on to a new project with a fellow former 80s icon, planning to star in St. Vincent for director Walter Hill, who made Johnny Handsome with Rourke in 1986. Hill also directed classics like 48 Hrs and The Warriors, but like Rourke pre-Wrestler, hasn't had a hit in over a decade.
Now another Johnny Handsome alum has jumped on board what might be Hill's comeback. Twitch Film is reporting that Forest Whitaker has also joined the cast of St. Vincent, joined by Gong Li and Ray Winstone. It's unclear how any of these people will fit into the main plot, which goes as follows:
So is this two stars helping out an old friend, or an honest beginning for a former icon's comeback? We've all learned not to underestimate Mickey Rourke, so I feel OK having high hopes about this one.
Staff Writer at CinemaBlend
Your Daily Blend of Entertainment News
Thank you for signing up to CinemaBlend. You will receive a verification email shortly.
There was a problem. Please refresh the page and try again.