George Clooney Snags A Writer For His Drug Smuggling Drama Coronado High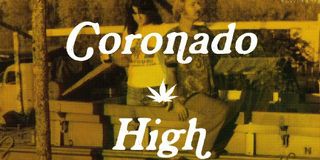 As a filmmaker, George Clooney has shown a deep passion for bringing audiences true stories that are stranger than fiction. To date, he's helmed the bizarre Chuck Barris biopic Confessions of a Dangerous Mind, the celebrated Edward R. Murrow-centered docudrama Goodnight and Good Luck, and the star-stuffed World War II drama The Monuments Men. For his next venture, Clooney is turning to drug smuggling, and he's picked up a solid accomplice.
THR reports George Clooney and producing partner Grant Heslov have hired Debora Cahn to pen the screenplay for their upcoming drama Coronado High. Like those movies mentioned above, Coronado High finds its inspiration in real-life events, in this case that of Lou Villar, a hippie teacher and swimming coach in 1969 Cornado, California, who decided to enlist his students in a plan to smuggle pot from Mexico. In a plan perfect for dopey surfer teens, they transported the illegal drugs via surfboards. Remarkably, this wonky beginning built up a drug empire that was worth $100 million at its peak, and branched out to Mexico, Morocco and Thailand. Of course, this higher learning organization was eventually taken down by the DEA.
Debora Cahn drew Hollywood's first notice with The Special Program, her adapted screenplay of the Washington Post article Angler: The Cheney Vice Presidency that earned a coveted spot on the Black List. Coronado High will mark the first screenplay of Debora Cahn's to be produced. She is far more established as a TV writer, having penned episodes of such celebrated and adored series as The West Wing and Grey's Anatomy.
Clooney and Heslov entrusting her with this assignment speaks well of her skills, as does her two Emmy nominations for her work on Grey's Anatomy. On top of that, Cahn has some solid sources of inspiration from which to pull. Smokehouse, Clooney and Heslov's production banner, has secured the rights to Joshua Bearman's investigative article "Coronado High," which broke this wild story down. "Coronado High" was a finalist for the National Magazine Award for Multimedia, 2014, and you can buy it here, if you're interested.
We first got word of Coronado High back in April of 2013, when George Clooney's acquisition of the yet-to-be-published Bearman article made headlines. Now you might think it's strange that an article can get a movie deal before being published, but Bearman and Clooney had a pretty special relationship at this point. See, Joshua Bearman wrote the article that inspired Argo, the docudrama that won Clooney a Best Picture Oscar for his hand in producing. With a working relationship like that, it makes perfect sense that a Clooney would have an inside line on the Coronado story. And if his instincts on Cahn are right, the two-time Oscar winner could be polishing a third statue before long.
Your Daily Blend of Entertainment News
Staff writer at CinemaBlend.
Your Daily Blend of Entertainment News
Thank you for signing up to CinemaBlend. You will receive a verification email shortly.
There was a problem. Please refresh the page and try again.