George Clooney To Solve Italian Crimes In The Monster Of Florence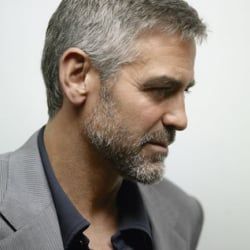 At some point back in 2008 Tom Cruise was considering going on a killing spree in Italy. OK, OK, fine, not really-- Cruise was just considering starring in a movie about a killing spree in Italy, based on Douglas Preston's account of his hunt for a mysterious serial killer in Florence. It's been two years since we heard anything about the project, and though writer Christopher McQuarrie is still on board to handle the script, starring duties have been handed over to George Clooney.
As Deadline reports, Clooney will play Preston, an American thriller novelist who teamed up with Italian crime reporter Mario Spezi to investigate the 30-year-old case of the Monster of Florence. Despite serious resistance from the Italian police, Spezi and Preston managed to find the killer, who was responsible for the death of seven couples between 1974 and 1985.
Clooney, who famously spends a lot of time at his villa on Lake Como, already made one film primarily set in Italy-- The American- and seems to be aiming only work within 50 miles of his vacation home. Really, I can't say I blame him. With McQuarrie (alongside co-writer Nathan Alexander) currently working on the script it'l be a while before production starts, and in the meantime Clooney will be busy on his directing project The Ides of March (the political comedy starring Ryan Gosling) and then jumping on to Gravity with Sandra Bullock. This Italian murder mystery will have to wait a little longer to be solved on the screen.
Your Daily Blend of Entertainment News
Staff Writer at CinemaBlend