George Clooney Is The Tourist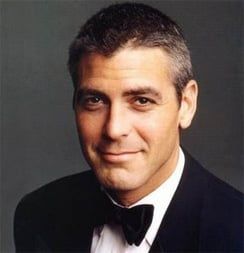 When I hear George Clooney is in a movie called The Tourist, why do I instantly think he's starring in some sort of sex thriller about sex tourism? We know he can grow the right kind of mustache for it. Fortunately or unfortunately (depending on whether you're hot to see Clooney's ass… ladies), that's not this movie.
Variety says The Tourist is a spy movie, in which Clooney may play a spy wrongly accused of murder by a conspiracy. To clear his name, he risks everything (which I presume means he does a lot of Tom Cruise-style running) to uncover what's up.
I say Clooney may play a spy in it, because he's not exactly committed yet. Mainly because they don't have a script. Anthony Peckham has just been hired to adapt the novel "The Tourist" into the movie The Tourist for him. If it doesn't suck, Clooney will flex his spy muscles.
Your Daily Blend of Entertainment News
Thank you for signing up to CinemaBlend. You will receive a verification email shortly.
There was a problem. Please refresh the page and try again.