Girl Next Door Writer-Director Luke Greenfield Sets Up Two New Features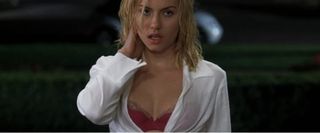 Luke Greenfield's film credits are kind of all over the place. The writer-director should be best known for his underrated 2004 cult hit The Girl Next Door, starring Elisha Cuthbert, Emile Hirsch and Timothy Olyphant, but it's hard to overlook his first feature, The Animal, or his latest, Something Borrowed. In the middle of a story about Greenfield signing a new network deal at ABC, having directed the pilot for the their upcoming comedy Prairie Dogs, two new feature film projects emerged as also on tap for the filmmaker and his WideAwake production company.
Variety reports that Greenfield is developing two movies including new dramedy called The Last Bachelor and an untitled action-comedy at 20th Century Fox. Co-written by the director and Nicholas Thomas, Taylor Hamra and Jesse Sweet, The Last Bacheloris about a 30-something man who puts his life on pause in order to find the one. When the love-sick leading man finally finds his soulmate, his biological clock starts ticking. It sounds like an interesting romantic comedy set on playing with gender conventions.
The second project in development at WideAwake is the aforementioned action-comedy for Fox which is still searching for a title. The script is by Greenberg and Nicholas Thomas, but the former's writing partner on The Girl Next Door,Stuart Blumberg, has come aboard for a polish before the project starts casting. There aren't many details about the plot (hell, there's not even a title yet, give them a break) but according to Greenfield,
Your Daily Blend of Entertainment News
Your Daily Blend of Entertainment News
Thank you for signing up to CinemaBlend. You will receive a verification email shortly.
There was a problem. Please refresh the page and try again.