Hairspray 2 Is Officially A Goner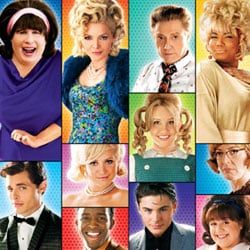 The large female version of John Travolta may have haunted my dreams for the summer of 2007, but Hairspray was pretty damn good and I'm not the only one who thought so. Adam Shankman's film was a massive success pulling in $119 million domestically and another $84 million overseas. What happens when a film does well? Sequel talk, of course, and for Hairspray 2 there was a whole lot of it.
There were hopes of having the cast tackle the music of the late 60s, getting Link Larkin (Zac Efron) to dabble in some drugs, even Edna (Travolta) dropping some pounds after getting hooked on diet pills. But forget that all now because the movie isn't happening, plain and simple. As reported by the British Press, Shankman had this to say about the supposed sequel: "I'm going to kill that rumor now, that got killed." He added, "It's ok, I was so happy with the first one, let's leave well enough alone. It's all good."
Yes, Hairspray 2 sounds like a fun concept, but, odds are, it'd end up being a major disappointment. Even with these seemingly amusing plot ideas, it's hard to imagine the sequel being as fresh and fun as the original. Odds are, the silliness of the first would have been pushed over the top into pure stupidity. I agree with Shankman, it's best to leave this one alone, but we all know Hollywood; when a guaranteed hit sits in the palm of a studio's hand, it only takes a baby step to get things going. Hairspray 2 may be going nowhere now, but I wouldn't be surprised to see the idea pop up again in the future. And who knows, maybe the time would even be right.
Your Daily Blend of Entertainment News
Staff Writer for CinemaBlend.