Harrison Ford And Zac Efron Face Off In Rob Reiner Thriller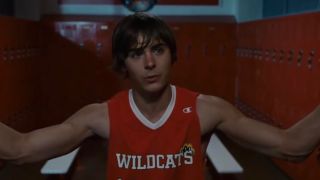 (Image credit: Walt Disney Pictures)
Zac Efron has been working in earnest to break away from his High School Musical past and into more mature roles. Of course, the path from teen dreamboat to respected dramatic actor isn't easy to navigate, but with a few diverse roles—from a supporting turn in Josh Radnor's college-set comedy Liberal Arts to the pissed-upon protagonist of Lee Daniels' divisive drama The Paperboy—Efron's been slowly scraping his way to more prestigious parts. Now it seems these risky roles are beginning to pay off as Efron has been tapped to star opposite Harrison Ford in a new thriller from Rob Reiner.
The Wrap reports Efron and Ford are in negotiations for You Belong to Me, a psychological thriller said to be in the vein of Cape Fear. (Whether producers mean the 1962 version starring Gregory Peck and Robert Mitchum or Martin Scorsese's 1991 remake starring Robert De Niro and Nick Nolte is unclear.) Should he sign on, Ford would play a psychiatrist who is tormented by guilt when a female patient kills herself. In the wake of her suicide, he befriends her brother James (Efron). But things turn dark when James wheedles his way into the shrink's home and begins toying with his wife and daughter.
The film will offer a change of pace for its director, Reiner, who is best-known for helming comedies like This is Spinal Tap or When Harry Met Sally… But it's worth noting that Reiner did memorably direct the beloved drama Stand by Me which focused on male friendship and held darker undertones, so it's not as if he is totally out of his depth here. With this project poised to shoot in March of 2013, we expect to hear more about it in short order.
Your Daily Blend of Entertainment News
Staff writer at CinemaBlend.