How Video Game Movies Have To Change, According to Agent 47's Producer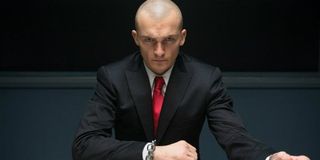 Marvel Studios made the comic book movie adaptation the big thing in Hollywood. Starting with the first Iron Man and going up all the way to the most recent Ant-Man, it proved that this niche can be a billion-dollar industry. Now, it's time for video game adaptations to prove their might. Hitman: Agent 47 is the latest in a new wave of games making their way to the big screen, and, according to the film's producer, the genre as a whole needs to learn a thing or two from the giants that came before.
I recently sat down with Adrian Askarieh the producer of both this film and the original Hitman movie of 2007. He recently told Forbes that video game adaptations are the next big trend in Hollywood, and he elaborated even further on the subject when I questioned him about deciding what elements of the game universe to bring into the movie.
Hitman: Agent 47 attempts to do the same in taking the rules and lore surrounding its source material and applying to a new character. Askarieh said,
Elsewhere, I spoke with the film's three main actors — Rupert Friend (Agent 47), Ware and Zachary Quinto (John Smith). According to Friend, video game adaptations already have an instinctive advantage. He said that video games are financially larger than films and, over the years, have become just as "multi-layered" and "in-depth" as films. As he explains, "you've almost created the world already" even before the adaptation phase. However, in echoing Askarieh's statements, "they're just springboards." Watch his full comments in the video below.
Hitman: Agent 47 hits theaters this Friday, August 21.
Your Daily Blend of Entertainment News