It's Freaky Monday At CBS Films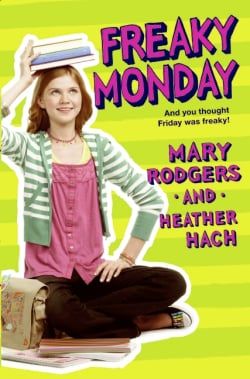 When it comes to the Lindsay Lohan remakes of 70s-era Disney movies, I am firmly in favor of the best two, The Parent Trap and Freaky Friday. But honestly, being able to make decent remakes of either of those movies was a complete fluke, and trying it again would be completely foolish.
Well, Disney is at least smart enough not to try it, and CBS Films isn't doing it... not exactly. Instead they're adapting Freaky Monday, the follow-up book written by original Freaky Friday author Mary Rodgers and Heath Hach, who sold CBS Films the rights. According to Variety the book finds an insecure girl (apparently not the original Jodie Foster character) switching places with her sympathetic English teacher, which sounds like a much less interesting switch than the mother-daughter combo.
Still, body-switching comedies are always in vogue, and I'll admit I've got a weakness for them myself. They've got to cast the right actors with a whole lot of charisma to spare, and even then it only might work. Too bad Lindsay Lohan is a lost cause at this point; it'd be fun to see her play the teacher, no?
Your Daily Blend of Entertainment News
Staff Writer at CinemaBlend