Jackie Earle Haley Debunks Sinestro Rumors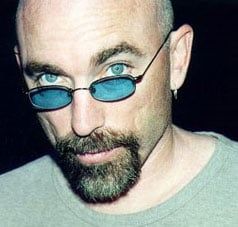 The comic world and the interwebs have been ablur with rumors of the new Freddy Kruger, Jackie Earle Haley playing Green Lantern's arch nemesis Senestro. Collider caught up with him on the red carpet at Spike TV's Scream Awards (Yes, I forgot all about them too) and knew even less about the rumors of his involvement in Green Lantern than us.
Armed with a handheld camera Collider bombed him with a few questions. One of which was about his role as the yellow slinging bad guy. Unfortunately, it looks like there's not much substance to the rumors. Jackie was even surprised to hear about it. He says, "I don't know anything about it yet. If something comes up I'll let you know." It's back to square one in figuring out where the movie is headed.
Check out Collider's full interview with Haley below:
Your Daily Blend of Entertainment News
Thank you for signing up to CinemaBlend. You will receive a verification email shortly.
There was a problem. Please refresh the page and try again.