Jake Gyllenhaal To Play A Dual, Dark Role In An Enemy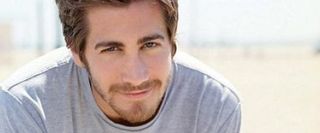 Fyodor Dostoevsky's novella The Double has inspired a lot of other stories over the years, and it's not hard to imagine why-- the unsettling notion of somehow encountering your doppelganger, and learning that person is trying to destroy you, is nightmare fodder for anybody. Most recently it was a clear inspiration for Darren Aronofsky in making Black Swan, and even as we speak Submarine director Richard Ayoade is planning his own adaptation of the story, with Jesse Eisenberg in the main role and Mia Wasiowska on board as well.
Now a much more oblique take on the material is moving forward, this one with Jake Gyllenhaal taking the lead role. According to Variety Gyllenhaal will star for director Denis Villeneuve in An Enemy, an adaptation of the novel The Double by Jose Saramago. Saramago's story, with a clear hat tip to Dostoevsky, will have Gyllenhaal playing a history teacher who rents a DVD and discovers his exact double on it; he hunts down the double and "ends up turning both of their lives upside down," whatever that winds up meaning.
Villeneuve, who made the Oscar-nominated Incendies, is also planning to direct Hugh Jackman in Prisoners, based on the script by Aaron Guzikowski about a carpenter who goes vigilante. But with Jackman busy starring as Jean Valjean in Les Miserables for Tom Hooper, Villeneuve will apparently have time to get An Enemy made. Given that Gyllenhaal hasn't appeared in a movie since Source Code almost a year ago, and only has the cop drama End of Watch coming up, it's just good to know we'll be seeing him again onscreen soon.
Staff Writer at CinemaBlend
Your Daily Blend of Entertainment News
Thank you for signing up to CinemaBlend. You will receive a verification email shortly.
There was a problem. Please refresh the page and try again.