Jennifer Love Hewitt Making Directorial Debut With Children's Ghost Story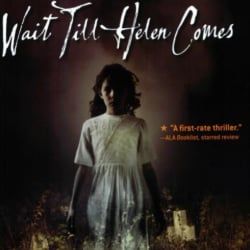 Jennifer Love Hewitt is the reining queen of the kind of cheesy stuff your mom and grandma like-- CBS's The Ghost Whisperer, the LIfetime movie The Client List-- and she's not limiting her skills there just to acting. According to THR Hewitt is set to make her feature directing debut with Wait Till Helen Comes, based on the novel by Mary Downing Hahn. The story follows a 12-year-old girl and her two siblings who move into a haunted former church in rural Maryland.
Amazon describes the book as appropriate for grades 4-7, though the ghost story seems to be far more intense than Casper the Friendly Ghost or other pseudo-spooky children's stories. The ghost in question is a child, yes, but a fairly malevolent one who tries to attack the youngest sister. I can't imagine Hewitt going for anything truly terrifying as a director, but it's interesting that the story is more than just a goopy tale about friendship from beyond the grave or whatever. Producers are starting production in the summer, and if the movie doesn't wind up on ABC Family or Lifetime-- something that seems distinctly possible-- I suppose we'll be writing about the final result soon enough.
Your Daily Blend of Entertainment News
Staff Writer at CinemaBlend