Joel Edgerton Snags The Lead Role In Kathryn Bigelow's Kill Bin Laden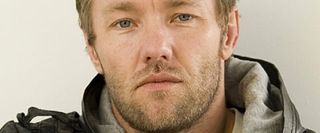 Though he's an up-and-coming movie star with the world at his feet, it must have been tough to be Joel Edgerton recently. The Australian actor was unknown to most audiences when his name was first floated as the potential new star of the Bourne franchise, only to see Jeremy Renner swoop in and take the role instead. He was also rumored for the titular role in Snow White and the Huntsman, but then Thor star Chris Hemsworth seemed to elbow him out for that.
And though Edgerton may not have a blockbuster ahead of him (aside from possibly The Thing prequel coming this fall), he seems to be landing on his feet just fine; according to The LA Times he's taken the lead role in Kill Bin Laden, the new project from The Hurt Locker collaborators Kathryn Bigelow and Mark Boal, which is reportedly based at least partially on the actual team of Navy SEALs that brought down the Al Qaeda leader on Sunday. Like The Hurt Locker the movie is apparently based on a group of male soldiers, though being the first one cast it seems possible Edgerton could be a lead figure like Jeremy Renner was in the Best Picture winner.
Boal and Bigelow are apparently working overtime to tweak the script based on recent events and have the film ready to shoot this summer. Even though we'll be parsing over the details and meaning of Bin Laden's death for months to come, this film will almost definitely be a must-see.
Staff Writer at CinemaBlend
Your Daily Blend of Entertainment News
Thank you for signing up to CinemaBlend. You will receive a verification email shortly.
There was a problem. Please refresh the page and try again.