Joss Whedon Wishes He Could Direct Star Wars 7 Too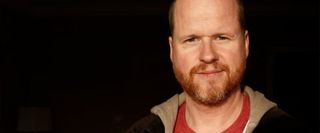 Joss Whedon's name, understandably, gets attached to every major project coming down Hollywood's creative pipeline. That's what happens when you guide an effects-driven ensemble movie like The Avengers to the top of the year-end box office charts, earning north of $1 billion in the process.
As Disney continues to scramble to fill the director's chair for its announced Star Wars sequel – which will be the first in a planned trilogy, from what we are being told – we're hearing from Whedon (via CNN) that he actually considered taking on the coveted project … but had to pass because of his commitment to The Avengers 2.
Which is good news for Marvel fans, because it means that we can continue to get excited for Whedon's follow up to his own Avengers film, which will be in theaters Summer 2015. But it also means, in a double-edged sword kind of way, that we have been cheated out of a vision of a Whedon-led Star Wars. Then again, that's pretty much what Firefly was, right? Isn't Nathan Fillion essentially Han Solo in a different string of stories? Which is fine. Instead of dreaming of Whedon's Episode VII, let's all rent Serenity this week.
As for the Star Wars sequel, it still has no director. But it has a release date. Because that's how Hollywood rolls nowadays.
Movie junkie. Infatuated with comic-book films. ReelBlend cohost. Resident dad. Extroverted introvert. Wants to see the Snyder Cut. Managing Director at CinemaBlend.
Your Daily Blend of Entertainment News
Thank you for signing up to CinemaBlend. You will receive a verification email shortly.
There was a problem. Please refresh the page and try again.