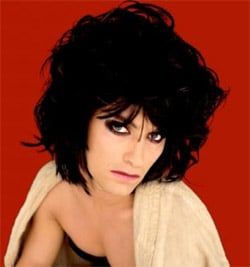 Look to your right, and you'll see a picture of a woman. Except that's not a woman, it's Jude Law.
The picture was released on the official website of Sally Potter, writer and director of a new movie called Rage, in which Jude plays a woman named Minx. The character is a celebrity super-model, which is I guess to say he's not playing a crossdresser but an actual female. From the picture, it looks like he stands a good chance of pulling it off.
Rage is finished and has already premiered at the Berlin Film Festival, though as of writing this it has no US distributor so who knows when or if you'll ever be able to see Jude in drag here in America. The film has a pretty high-profile cast though, so you'd think some money hungry entrepreneur would pick it up for DVD distribution at the least. Steve Buscemi, Eddie Izzard, John Leguizamo, and Judi Dench all co-star with Law.
Your Daily Blend of Entertainment News
Thank you for signing up to CinemaBlend. You will receive a verification email shortly.
There was a problem. Please refresh the page and try again.