Kathryn Bigelow Reteams With Hurt Locker Scribe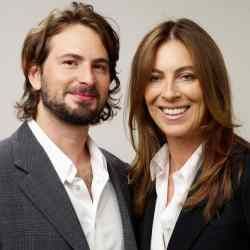 Following 2002's K-19: The Widowmaker, it took six years for Kathryn Bigelow to bring another feature to the screen-- and she rewarded us for the wait by making The Hurt Locker, the best Iraq war movie yet. For her next feat, though, she won't be waiting so long. She's re-teaming with Hurt Locker writer Mark Boal to make another action drama based on real-life events, this time set in the border zone between Paraguay, Argentina and Brazil.
And no, it won't be a drama about land rights. According to Variety, Triple Frontier will focus on the organized crime that flourishes in the area, though further plot details are being kept under wraps. Boal, a journalist who wrote The Hurt Locker after being embedded with American forces in Iraq, is working on the new screenplay now.
There's a million things to be happy about here, from the fact that Bigelow and Boal are smart people making movie for adults to the simple notion of a new movie being based on an original idea. Maybe it won't be as good as The Hurt Locker, but anything half as intelligent and interesting as that movie will still be worth watching.
Staff Writer at CinemaBlend
Your Daily Blend of Entertainment News
Thank you for signing up to CinemaBlend. You will receive a verification email shortly.
There was a problem. Please refresh the page and try again.