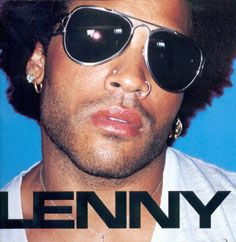 When hot rocker Lenny Kravitz makes the leap into acting, are you gonna go his way?
According to Production Weekly, he is set to make his feature film debut in Iced. Based on the debut novel by Ray Shell, the film is about a musician who gets sucked into a nasty crack addiction habit.
Lenny will play the starring role of the musician who becomes a Rock N Roll cliché. While his venture into acting isn't a big surprise, is it really necessary for him to play a musician? It's hard to take these rockers seriously when they essentially play tweaked versions of themselves in movies. It didn't work for Eminem, and I doubt Kravitz will find himself in a much better boat.
Iced is currently in pre-production.
Your Daily Blend of Entertainment News