Linda Lovelace Biopic Gets A Directing Twosome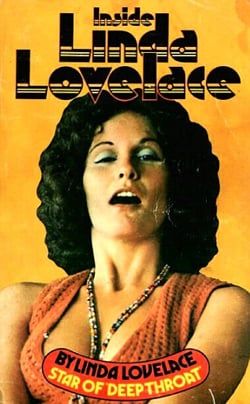 It's been an overarching goal of the film industry to somehow artistically validate porn. There's Boogie Nights and The People Vs. Larry Flynt. There's even Kevin Smith's Zack and Miri Make a Porno. A few years ago, Ron Howard and Brian Grazer financed a documentary about Linda Lovelace titled Inside Deep Throat. Now two indie directors are looking to bring Linda's real life story to the big screen.
According to Variety, Rob Epstein and Jeffrey Friedman, directors of the upcoming Howl, have signed on to direct Lovelace, a biopic about the woman who was porn actress Linda Lovelace and would eventually become anti-porn activist, Linda Marchiano. The film will reportedly be told through three interviews with the woman throughout her life. "It's a story with great dramatic and psychological dimensions," said Epstein.
With the recent critical success of The Notorious Bettie Page, it's easy to assume that if the cards are played right, this flick will at least garner some awards buzz. But what I want to know is how the filmmakers will deal with Lovelace's obviously explicit career. Toning down would ignore what made her famous in the first place, but to show it all would ruin the film's chance at financial success. This should be interesting.
Your Daily Blend of Entertainment News
Thank you for signing up to CinemaBlend. You will receive a verification email shortly.
There was a problem. Please refresh the page and try again.