Logan Lerman Isn't Spider-Man Yet, But He Wants To Be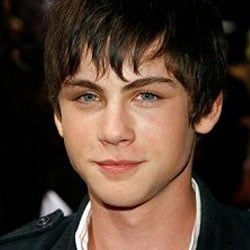 The power of a few simple words got the better of the young actor during an interview with Access Hollywood a few days ago. When asked whether or not he might play Peter Parker in the Spider-Man reboot, Logan Lerman told Billy Bush cryptically, "Conversations are starting." The Internet was instantly abuzz with talk that Lerman was next in line for the Spidey suit, but not so fast. Shortly after, Sony officially announced (via Digital Spy), "No offers have been made, nor have any business discussions been made with Lerman."
It was clear that junket day for Percy Jackson & The Olympians: The Lightning Thief was dedicated to damage control. During the press conference Lerman clarified, "To be totally honest, it's a role that any young actor would die to play and I'm just hoping to be considered for it more than anything." He delivered an identical response in an interview with MTV. Think Lerman has had some coaching since slipping up with Access Hollywood?
I've got my fingers crossed for Lerman. Even though I'm appalled by the idea of rebooting the Spider-Man franchise far too soon, the thought of Lerman as Peter Parker gives me a slight change of heart. Lerman makes a fantastic young hero and happens to look the part as well. I imagine Sony is waiting to see how Percy Jackson fares at the box office. If it's a success and blossoms into a franchise as hoped, Lerman won't have time to take on another extensive project.
Your Daily Blend of Entertainment News
Staff Writer for CinemaBlend.