Mad Max 4 Taking Sam Worthington On The Fury Road?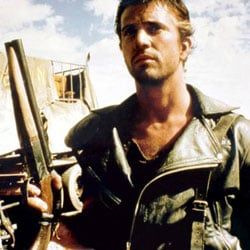 The fourth Mad Max film, Fury Road, will go into production in Australia with a $100 million budget. Wait, wasn't Green Lantern just relocated from Australia to New Orleans due to the rising Australian dollar? The rise in the dollar is a major downer for US studios who won't be able to fork up enough dough, especially as the US dollar weakens, but fabulous news for the Aussies.
According to The Daily Telegraph, production will begin immediately giving the economy a major boost and creating over 500 jobs. New South Wales Premier Rees is hopeful again after the unexpected departure of Green Lantern. He said, "In the hands of director George Miller, we will see one of the largest and most ambitious live-action films ever made in Australia. This is a clear vote of confidence in Australian expertise. This proves that Sydney is an international contender for major film production." Rees isn't the only one thrilled to bring back Mad Max, the owner of the Silverton Hotel which was made famous by Mad Max 2: The Road Warrior exclaimed, "Absolutely magnificent. Silverton depends on the film industry, it survives on the film industry, and if Mad Max is going to be filmed here it's going to be just tremendous."
In terms of casting we've heard buzz about Charlize Theron and Tom Hardy leading the way, but their involvement hasn't been confirmed. There's also been some talk about Sam Worthington starring as the new Road Warrior, but it's all rumor for now.
Your Daily Blend of Entertainment News
Staff Writer for CinemaBlend.