Mad Max: Fury Road Delayed, Hopefully Not For Good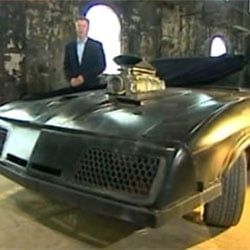 Mad Max: Fury Road, the fourth entry into the Mad Max series, is having more than a bit of trouble getting off the ground. The start of shooting has been delayed again. This is the second delay already for the Fury Road, which has yet to leave pre-production. The first happened back in July due to heavy, unseasonal rains. The Australian now says Fury Road will not begin production until 2012 at the earliest.
The film was supposed to shoot back-to-back with its own sequel, Furiosa in Australia, although it's unclear now if that's still the plan. There's some concern that the high price of the Australian dollar could kill it permanently.
Really these are just part of years and years of set backs. The fourth film Mad Max was originally set to be shot over a decade ago with Mel Gibson still in the lead role. With this in mind, Let's hope that Fury Road won't become the Don Quixote of action movies; because I really want to see those 130 cars.
If Mad Max: Fury Road ever swings into production, it's set to star the awesome Tom Hardy as Max, the role originally played by Mel Gibson.
Your Daily Blend of Entertainment News
Thank you for signing up to CinemaBlend. You will receive a verification email shortly.
There was a problem. Please refresh the page and try again.