Marvel Studios Announces 5 New Projects Through 2019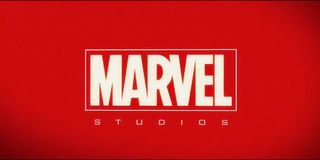 Marvel Studios is well known for planning way into the future. While their next movie, Guardians of the Galaxy, isn't out until August 1st, the company already has The Avengers: Age of Ultron set for next May, Ant-Man coming out next July, Captain America 3 debuting in May 2016, and two mystery projects scheduled for July 2016 and May 2017. That's a lot of films to have in development at one time, but in reality that's only the tip of the iceberg. Why? Because Marvel Studios has just announced an additional five (!) new release dates.
While it's hard to say exactly what the projects are going to be, Marvel has made a surprising pre-San Diego Comic-Con announcement by letting us know that they have some seriously big plans through the end of 2019 - including their first attempt at releasing three movies in one year. To lay it out in bullet points for the sake of clarity, here is the Marvel Studios schedule going forward from today:
Guardians of the Galaxy - August 1, 2014
The Avengers: Age of Ultron - May 1, 2015
Ant-Man - July 17, 2015
Captain America 3 - May 6, 2016
Untitled Project - July 8, 2016
Untitled Project - May 5, 2017
Untitled Project - July 28, 2017
Untitled Project - November 3, 2017
Untitled Project - July 6, 2018
Untitled Project - November 2, 2018
Untitled Project - May 3, 2019
This is obviously pretty huge news, given that there are now more Marvel Studios movies that haven't come out yet than ones that have. Yes, seven out of the 11 projects being untitled is a bit frustrating for those of us desperate to know all of the company's plans going forward, but the reality is that we'll probably learn the names of every single one of those films a week from today when Marvel Studios heads to Hall H for their spectacular annual San Diego Comic-Con presentation.
Assuming that all of these untitled projects are part of the Marvel Cinematic Universe's Phase Two - which is to say all of the movies after The Avengers: Age of Ultron and up until Avengers 3 - then that would make Phase Three by far the biggest that Marvel has planned yet. Phase One had six movies, Phase Two had five movies, and now it looks like Phase Three is going to have a stunning nine movies. Of course, what allows them to do this is the fact that the company is finally ready to start making three films a year instead of just two. Basically, 2017 is going to be one of the most important years ever for Marvel.
So what do we predict these titles are? Doctor Strange and Thor 3 are definitely locks, and Guardians of the Galaxy 2 definitely seems to be something that the studio is thinking about, but what about the other four mystery dates? It's very possible that Marvel is looking to increase the number of films coming out per phase simply to allow them to do a better job balancing introducing new characters and developing sequels. Over the years we have heard many, many rumors about potential projects, but there are some real standout characters from the Marvel Universe still looking for their own films including Black Panther, Captain Marvel, the Inhumans, and the S.H.I.E.L.D. core group consisting of Black Widow, Hawkeye and Nick Fury. Could these new release dates be a sign that Marvel is finally ready to shine the spotlight on these guys?
We'll be sure to have more information for you over the coming weeks, so be sure to stay tuned and hit the comments section below to give us your theories about what all of this really means.
Assistant Managing Editor
NJ native who calls LA home and lives in a Dreamatorium. A decade-plus CinemaBlend veteran who is endlessly enthusiastic about the career he's dreamt of since seventh grade.
Your Daily Blend of Entertainment News
Thank you for signing up to CinemaBlend. You will receive a verification email shortly.
There was a problem. Please refresh the page and try again.