Nick Cassavetes To Direct Revenge Comedy The Other Woman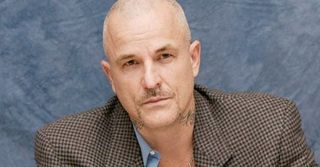 As a director Nick Cassavetes is probably best known for helming the wildly popular adaption of Nicholas Sparks' life-spanning romance novel The Notebook. The smashing success of that tearjerker led to his helming another devastating drama based on chick lit, 2009's My Sister's Keeper. But for his next venture, Cassavetes is leaving the drama behind and embracing the dark side of comedy.
Variety reports Cassavetes has signed on to direct Fox's The Other Woman. Penned by Melissa Stack, the script has been described as First Wives Club for a younger generation. The story centers on a woman in love who is shocked to discover he beau is married. Outraged, she goes to his wife, and the two decide to team up to get revenge on the man who cheated on them both.
Last November, Cameron Diaz was attached to star while Kristen Wiig was reportedly in talks. But Variety's sources say Diaz is no longer with the project, and no mention is made of Wiig's involvement. We should get word on who will headline soon though, since the studio's looking to have both the female leads locked down by the end of next week.
Without stars attached, it's difficult to know what to make of this will-be movie. For one, though Cassavetes has acted in comedies like The Hangover Part II, he has not yet helmed one. He was slated to direct an action-comedy called Cali, but that feature is currently on hold. For her part Stack is a newcomer, though one with a lot of buzz thanks to her 2007 Black List script I Want to Fuck Your Sister, which is now in development at MTV Films. All around The Other Woman seems a wild card, but if they get the right talent it could prove a winner.
Tell us who you'd like to see take on these roles in comments.
Staff writer at CinemaBlend.
Your Daily Blend of Entertainment News
Thank you for signing up to CinemaBlend. You will receive a verification email shortly.
There was a problem. Please refresh the page and try again.