Paramount Picks Up Movie Rights To Bestselling Novel Tiger's Curse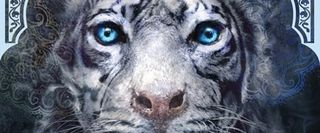 Author Colleen Houck has created one hell of a success story with her book Tiger's Curse. The new writer self-published her novel on Kindle Books. What happened then defied the odds and traditional conceptions about self-publishing: Tiger's Curse shot to the number-one spot on the fiction bestseller list, then got a more traditional publication, courtesy of Splinter. Since then it's risen to near the top of the New York Times Children's list. Now it's reached the inevitable next step for any successful book these days - selling the movie rights. Deadlinereports that Paramount Pictures has picked up the rights to the bestseller
Tiger's Curse tells the story of teenager Kelsey Hayes, who takes a new job at the local circus. Her task: to help take care of a white tiger. She soon discovers that this job brings more responsibilities than just scooping up tiger dung, however. It seems that the tiger is actually a cursed Indian prince named Ren. His Ladyhawke-esque curse allows him to transform back into his human form a mere 24 minutes per day. Kelsey sets off on an international journey with Ren in hopes of discovering how to break the curse, facing Hindu gods and goddesses along the way.
The novel has that magic combination that makes Hollywood drool and shiver these days. It's a best-selling young adult novel with a teen protagonist and fantastical elements. While I'm not familiar with the book, it will be intriguing to see a teen fantasy flick that explores Hindu mythology, as opposed to the usual variations on British/European legends. And if Tiger's Curse: The Movie proves to be a success, Houck has since written two sequels: Tiger's Quest and Tiger's Voyage.
Your Daily Blend of Entertainment News
Thank you for signing up to CinemaBlend. You will receive a verification email shortly.
There was a problem. Please refresh the page and try again.