Paramount Pushes Shutter Island To February Release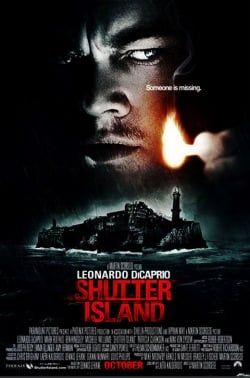 There's already a giant poster for Martin Scorsese's Shutter Island perched near the entrance of my local multiplex, but apparently, that doesn't actually indicate a committed release date. Nikki Finke is reporting that Paramount has pushed the movie's release date from October 2 to February 19 of next year, leaving it squarely out of this year's Oscar race and raising plenty of questions about what exactly this movie is.
Shutter Island, starring Leonardo DiCaprio and adapted from a Dennis Lehane novel, had been high on nearly everyone's Oscar list all year. With an exciting trailer and a supernatural plot, it had the potential to be a breath of fresh air from Scorsese, and a fall movie for grown-ups that actually worked in a little action. But now it's apparently a February movie, nestled right alongside Universal's The Wolfman, which also recently got pushed back from a fall release date.
Finke's article quotes an insider saying that The Silence of the Lambs came out in February and won the Oscar anyway, but given what a different era it was in 1991, that's like saying The Greatest Show on Earth won the Oscar, so maybe Cirque du Freak has a chance. The fact seems to be that Shutter Island won't be an Academy powerhouse or enough of a moneymaker to make it worth Paramount paying for this year, especially with Up in the Air and The Lovely Bones also in the Oscar race (for now). That's disappointing for Scorsese fans, surely, and also anyone looking forward to some insane asylum action in the midst of their sober fall movies.
Your Daily Blend of Entertainment News
Staff Writer at CinemaBlend