Paul Rudd's Best Role: The 40-Year-Old Virgin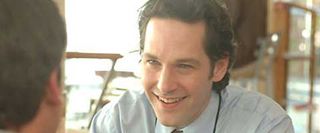 This week Paul Rudd grows a beard and some hippie hair and harasses his sisters in Our Idiot Brother, the Sundance comedy picked up by the Weinstein Company. It's only the latest in a string of slam-dunk comedic roles from Rudd, who started off as every 15-year-old's dream boyfriend in Clueless, then was rescued from a string of bland rom-com roles when he got picked up by seemingly every funny bunch of comedians making movies, from The State guys and Wet Hot American Summer to Judd Apatow and his ever-expanding empire.
But with so much Rudd goodness to enjoy, how can you possibly choose a favorite? Is there even any way to pit Anchorman's Brian Fantana against I Love You Man's Peter Klaven? It may be a foolish effort, but we here at Cinema Blend are going to try it anyway. Every day this week we'll present you with an argument for a certain role as being Paul Rudd's best. You can vote in the poll at the bottom and let us know your own thoughts, but remember, we're going in chronological order, so just because your favorite hasn't yet come up doesn't mean it won't (If you're holding your breath for How Do You Know, though, I can go ahead and let you down now). Katey kicked things off with an argument for Wet Hot American Summer, Sean moved over to the dramatic side for The Shape of Things, now Mack compares breasts to bags of sand while praising Rudd's role in The 40-Year-Old Virgin.
Guys tend to roll with the same groups of friends for long periods of time. Maybe it's because we're lazy. Maybe it's because we're extremely loyal. Regardless, it takes a lot to be booted out of a bromance, but there's no faster way to get jettisoned than by bitching about the girl who got away. Right now, there are sad sacks of shit out there, ruining games and throttling buzzes with their Debbie Downer complaining about women they probably weren't good enough for in the first place. The 40 Year Old Virgin's David is one of these men, but rather than play him as a loathing embarrassment, Rudd chooses to depict his character as a likable, engaging and solid member of the group of friends frequently beset by a tendency to become a loathing embarrassment.
The difference might seem subtle on paper, but because of it, as an audience, we actually root for David to get his shit together. Whether he's playing "You Know How I Know You're Gay" or wearing t-shirts emblazoned with his own face, he comes off like a guy we'd all like to hang out with eighty percent of the time. No one who saw 40 Year Old Virgin wondered why his buddies put up with his melodrama because the evidence is right there. David is an awesome dude. He just falls in a hole on occasion, especially when Michael McDonald's voice follows him around. And who wouldn't be driven to the point of madness by DVD loops of "Yah Mo B There"?
Much was made at the time of the 40 Year Old Virgin's release about how the movie essentially evolved from one joke, Steve Carell's hilarious comparing of a woman's breasts to bags of sand. More than six years later, that line is still just as brilliant, but what really makes that scene is the look of bemused confusion on Paul Rudd's face as he mutters, "bag of sand?" before nervously glancing across the table. The 40 Year Old Virgin, like its main group of friends, works because of how the men bounce off one another. That cohesion starts and ends with Paul Rudd's David. He's the one who convinces Andy to go to Date-A-Palooza. He's the one who tells the guys to stop making fun of their virgin buddy, and he's the one, despite three other great performances, that I always smile about first. Paul Rudd has been great in a lot of movies, but he's perfect in The 40 Year Old Virgin. He could hang out with me anytime, which is high praise for a man that's a loathing embarrassment twenty percent of the time.
This poll is no longer available.
Your Daily Blend of Entertainment News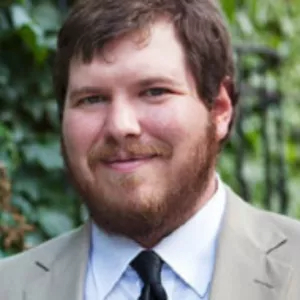 Enthusiastic about Clue, case-of-the-week mysteries, a great wrestling promo and cookies at Disney World. Less enthusiastic about the pricing structure of cable, loud noises and Tuesdays.