Ralph Fiennes Names His Next Projects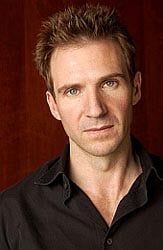 I've always respected Ralph Fiennes as an actor. He generally chooses quality films (okay, maybe not Maid In Manhattan) and mixes things up with different types of performances. He is, after all, in everything from Schindler's List to Quiz Show to Strange Days to the Wallace & Gromit movie. Doesn't get much more random than that.
Continuing down this sporadic path, Fiennes has signed on to two more films with little in common. According to Production Weekly, he is set to star in Jacob Aaron Estes' The Gifted, based on Ian Parker's New Yorker article "The Gift." This piece is about the life of famed do-gooder Zell Kravinsky, who gave away nearly $45 million in real estate earnings to charity (yet lived in a modest house), and then, to top it off, donated his kidney to a stranger in 2003. Fiennes will play the man with the big ole' heart, shooting this Spring in New York.
In addition, Fiennes will make his screen directorial debut on Snow Country, a story about a tragic love affair in northern Canada, the snowiest area on the planet. The film, adapted by Nicholas Rohl, is based on the Japanese novel "Yukiguni" by Yasunari Kawabata (who just so happened to win a Nobel Prize in literature). Fiennes will play a wealthy upperclassman who gets involved with a 17-year-old Inuit girl raised in a convent. Production will kick-off in September, 2007.
If that's not enough, next year you can catch him in an itty-bitty movie called Harry Potter and the Order of the Phoenix.
Your Daily Blend of Entertainment News
Thank you for signing up to CinemaBlend. You will receive a verification email shortly.
There was a problem. Please refresh the page and try again.