The Real Goal Of Star Trek Beyond, According To Its Director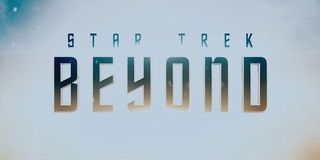 With Star Wars: The Force Awakens and Lucasfilm currently in the process of taking over the cinematic world, it's easy to momentarily overlook another venerable science fiction franchise that has a new installment on the way. Star Trek Beyond, the third in the rebooted Trek franchise, dropped an action-heavy trailer earlier this week, and now that J.J. Abrams has abandoned ship, taking the reins on The Force Awakens, the directing duties fall to Fast & Furious helmer Justin Lin, who had a very specific goal in mind when he approached Star Trek Beyond.
Taking over a blockbuster franchise, any blockbuster franchise, is a daunting task—something Lin knows about, having picked up and revitalized the Fast & Furious family of films—especially one with fans as devoted and particular as Star Trek. Talking to The Daily Beast about how the franchise has been around for (almost) 50 years, long before he was born, Lin said:
Watching the first trailer, you can definitely feel Lin's action sensibility in Star Trek Beyond, which has caused some fans to worry that this might become Fast & Furious in space—though co-writer and star Simon Pegg assures fans that, despite how things appear right now, there's lots of the "Star Trek stuff" that fans want.
If you haven't watched it yet, check out the Beastie Boys-filled trailer below.
Justin Lin, Simon Pegg, and company came into Star Trek Beyond wanting to "be bold and take risks," and from what we see here, they certainly made some big moves. The story reportedly picks up with the crew of the Enterprise in the middle of their five-year mission—if nothing else, it'll be nice to see Star Trek set entirely in deep space, as opposed to the first two films, which were both very Earth-centric. But, according to Lin, the "inciting incident" involves the destruction of the iconic starship, which is certain to throw some fans for a loop.
The fact that Captain Kirk and company have to venture down to the surface of an alien world and interact with the inhabitants does harken back to The Original Series, though with more motorcycle daredevilry than you saw on those episodes. Along the way, they also encounter a dangerous new threat, a character named Krall, played by newcomer Idris Elba in heavy makeup and prosthetics.
We still have a while to wait to find out how everything fits together as Star Trek Beyond doesn't open until July 22, 2016.
Your Daily Blend of Entertainment News