Reese Witherspoon To Play The Pioneer Woman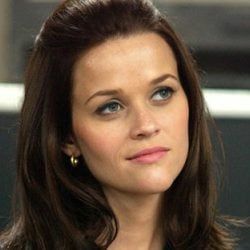 In the world of blogs about moms raising kids and their daily lives, you can't beat The Pioneer Woman, Ree Drummond's blog about her life on an Oklahoma cattle ranch that includes gorgeous photography of the cows, the kids, the food and the products she's giving away, along with a wry voice and hilarious stories to tell. In the blog-to-book-to-movie formula that Julie & Julia kicked off last summer, Drummond's blog is an easy candidate.
And so here we are, with Deadline Hollywood reporting that Sony has picked up the rights to the blog, and is develpoing the project as a potential star vehicle for Reese Witherspoon. The story will follow Drummond's decision to move to Oklahoma from Los Angeles after falling in love with her husband, and the process of adapting to life way, way out in the country. It's a story Drummond has written as a kind of online novel Black Heels to Tractor Wheels-- you can read it here, or it will be published in book form next year.
You've got to immediately assume this will resemble pretty closely Witherspoon's own Sweet Home Alabama, in which she also plays a city girl who decides to embrace the country life. But Drummond's blog has a voice all its own, and Witherspoon remains appealing despite starring in a string of bad movies lately. I'm going to hold out hope for this one, and not just because I love the Pioneer Woman's recipes.
Staff Writer at CinemaBlend
Your Daily Blend of Entertainment News
Thank you for signing up to CinemaBlend. You will receive a verification email shortly.
There was a problem. Please refresh the page and try again.