Resident Evil Already Getting Rebooted?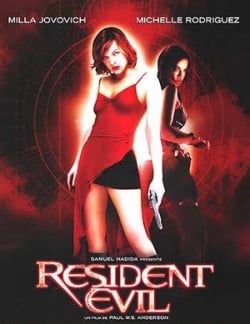 The Resident Evil franchise has been a steady, modest moneymaker for Screen Gems since it kicked off in 2002, with Milla Jovovich returning every time to kick more ass, including for the upcoming fourth film. But apparently a star with her kind of asking price is too expensive for the franchise to keep up, so a reboot might be in order, just 7 years after the first film came out.
According to Bloody Disgusting, Screen Gems is planning the fifth film as a prequel, remaking the story of the military unit fighting the out-of-control supercomputer and mutant scientists. Clearly it's a successful idea, given the franchise that's spun off from it, but will it work with the memory of the first one so fresh in everyone's brains? And with Jovovich married to the movie's producer Paul W.S. Anderson, is it really so impossible to get her to return?
Staff Writer at CinemaBlend
Your Daily Blend of Entertainment News
Thank you for signing up to CinemaBlend. You will receive a verification email shortly.
There was a problem. Please refresh the page and try again.