Robin Wright To Play Erika Berger In The Girl With The Dragon Tattoo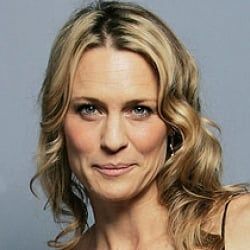 Earlier today we learned that Stellan Skarsgard was in talks with David Fincher to play Martin Vanger in The Girl with the Dragon Tattoo, a good role but one that, without spoiling anything, isn't that relevant as the three-part book series goes on. There are only a handful of characters who play major roles in all three of the Stieg Larsson books, and now one of the best ones, Erika Berger, seems to have finally been cast.
According to Deadline, Robin Wright is on board to play Erika Berger, the no-nonsense editor of the magazine Millennium who is also the occasional lover of the magazine's star reporter, Mikael Blomkvist (the lead character of the series, to be played by Daniel Craig). In the books Berger is described as a tough woman who's also incredibly attractive and capable of carrying on a relationship with both her husband and Blomkvist, all while shepherding one of Sweden's best magazines. She's pretty much a superhuman character, and there aren't many actresses other than Wright who would be capable of the part.
The trickiest and most important character in the series, Lisbeth Salander, has yet to be cast, but with Craig, Skarsgard and Wright in place, Fincher is building up a solid supporting cast to back up the young actress he chooses, who I'm hoping will be either a total newcomer or Katie Jarvis. Either way, with this many supporting players jumping on board, it's only a matter of time before we have our Lisbeth at last, and this incredibly fun guessing came has to come to an end.
Your Daily Blend of Entertainment News
Staff Writer at CinemaBlend