A Robotech Movie is Happening, Get the Details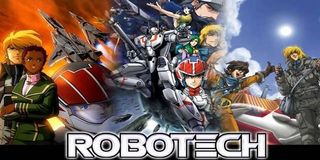 Robotech fans: it's finally happening! It looks like the Robotech movie will come alive, this time with The 300 and The 300: Rise of an Empire army behind it. Hollywood Gang producers Gianni Nunnari and Mark Canton, best known for the CG/live action franchise that made togas popular again, will be producing with G.I. Joe: The Rise of Cobra screenwriter Michael Gordon in the pilot's seat as writer. Andy Muschietti, the Spaniard who directed Mama and is the current listed director for Shadow of the Colossus will helm the project.
Deadline Hollywood broke the news that the much-stalled Warner Bros. project has finally been greenlighted with a working crew that means business. Robotech fans have been sitting on the edge of their seats since 2007 when it was announced that Tobey Macguire's production company had acquired rights to the property. By 2013, reports said Leonardo DiCaprio had turned down a role in Star Wars VII to star in a lead role. Lawrence Kasden, (The Empire Strikes Back) was then pegged as screenwriter.
Collective Hollywood wisdom is that the project didn't gel fast enough with the players involved. DiCaprio and Maguire went on to play CG manor house with Baz Lurhmann in The Great Gatsby and Robotech lingered in everyone's memories as a great movie that could have been much better than Pacific Rim..
What is Robotech and why are all these big names circling around it as if it were a giant robotic honeyhive? Well children, before there was a Transformers film franchise there was Robotech. Back in the 1980s, Harmony Gold brought the Japanese anime series stateside.
It was cobbled together from various parts of an original Japanese matrix from Tatsunoko Studios: Super Dimension Fortress: Macross, Genesis Climber Mospeada, and Super Dimensional Cavalry Southern Cross. The story involves a spacecraft that crashes to earth and sources humans with the technology they need to fight potential space invaders with "Robotechnology."
Lead characters like Rick Hunter and Lisa Hayes are young, pretty and full of spunk. Think "Speed Racer dates Sailor Moon." The series even spawned its own animated feature film, Robotech: The Movie in 1986 which used parts of the Japanese anime series not in the TV franchise and which got limited theatrical release.
Robotech aroused passion in those who loved it. There were toys, comics, and lots of chatter through the years at Comic-Con about a live-action film.
And like all great stories, it lived on in the back of people's minds. So after Toby, Leo and Lawrence dropped the ball, Warner Bros. has decided to dust it off and hand it over to the Hollywood Gang. Let The 300 folks sort it out!
We liked Mama for its creepy CG hag heroine and its tight storytelling so we think Andy Muschietti might finally be able to pilot Robotech into its space dock and bring this one home. Michael Gordon did nice work on The 300, although some may question his chops after Cobra.
With a successful crew like Hollywood Gang in place the question is: who will star? Macguire and Di Caprio have aged out of the young space pilot roles. How about Isaac Hempstead-Wright? The 15-year old actor playing Game of Thrones Bran Stark is currently playing poker with Hodor while that story segment is on hold. He already looks like Rick Hunter with that bouffant hair and those big, anime eyes.
Your Daily Blend of Entertainment News