Rosamund Pike Joining Simon Pegg, Nick Frost And Edgar Wright's The World's End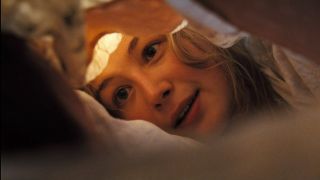 (Image credit: Focus Features)
Rosamund Pike, whose hugely varied career has brought her to films as different as An Education and Wrath of the Titans, is adding yet another curveball to the lineup. She'll be joining Edgar Wright, Simon Pegg and Nick FoForstrst for the conclusion of their "Blood and Ice Cream" trilogy, The World's End, a comedy set to start shooting this fall. Like Shaun of the Dead and Hot Fuzz before it, The World's End will mix genre tropes-- in this case, an apocalypse movie-- with a deeply personal and funny story, this time about a group of guys reliving their youth by embarking on an epic pub crawl.
Though The Daily Mail's Baz Bamigboye broke the news about Pike joining the cast, he doesn't have details about who she'll play, and inexplicably refers to her as "the go to funny girl for big-screen comedies," even though the only straight-up comedies Pike has made were The Big Year and Johnny English Reborn, which virtually nobody saw. But she has shown an excellent warm humor in movies like The Libertine-- in which she was the angelic older Bennett sister Jane-- and Made in Dagenham. And she'll have a much bigger platform to show her stuff in this year's Jack Reacher, in which she plays a district attorney who also becomes a love interest for the titular hero, played by Tom Cruise.
From the sound of The World's End plot description, it's going to be much more about the friendships among the central guys, and it's hard to imagine Pike's role would be as big as even the girlfriend part in Shaun of the Dead (that movie, after all, was your classic zom-rom-com). But Pike is great at making a lot out of even small roles, so you'll notice her no matter what then The World's End finally comes to theaters sometime next year.
Your Daily Blend of Entertainment News
Staff Writer at CinemaBlend