This Rotten Week: Predicting Dumb And Dumber To And Beyond The Lights Reviews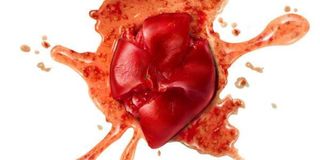 We have a pretty light week ahead on the docket, with only a return of the two dumbest guys on the planet and a child prodigy wrestling with her fame heading to theaters. Set after Insterstellar/Big Hero 6 and before The Hunger Games, this week almost feels like a throwaway.
Just remember, I'm not reviewing these movies, but rather predicting where they'll end up on the Tomatometer. Let's take a look at what This Rotten Week has to offer.
Rotten Watch Prediction
When the history of film is finally written (by me), I'll create a special and exclusive section for best on-screen duos. These are the pairs in film who transcended the simple ideas of friendship and trust, moving into a higher plane. These on screen pairs captured our hearts because we saw in their relationships the friendship and thick-and-thin companion we've always wanted for ourselves. Butch and Sundance. Bill and Ted. Thelma and Louise. Buzz and Woody. And of course Lloyd and Harry.
See one of the greatest film duos return in the trailer for Dumb and Dumber To,
Because I grew up right in the demographic comedic wheelhouse of the original film, it holds a special place in my heart. It's still a flick we quote ("So you're telling me there's a chance" and "Mock, Yeah, Ing, Yeah..") And I fully understand that the humor here is a generational thing. It'd be easy to dislike the original if you saw it through a slightly different lens (too old or too young at the time it came out). Many movies work this way. Different generations will have different lists of their funniest movies, and there isn't always a ton of crossover. It's because you need to hit comedies at the right age and right sensibility (or lack thereof). I hit Dumb and Dumber at the right time, and love it.
Unfortunately, I think I'm going to need to hang on to my love for the original to even eek out enjoyment for the sequel. Because it looks pretty *ahem* dumb. But that might just go to prove my previous point. This is essentially the same movie as the first. The only thing that's changed is me. I get it. And maybe a new generation will latch on the comedic stylings of this duo because it falls within their humor spectrum. It'll be interesting to find out.
One thing that hasn't changed are the Farrelly brothers. You pretty much know what you're getting with them. They are putting out, recently, flicks like The Three Stooges (51%) and Hall Pass (34%) which don't differ too terribly much from their career work. It's been a lifetime since There's Something About Mary (83%), which can basically be called an outlier at this point. This film looks dumb, but I suppose it'll just be how you choose to view it.
Rotten Watch Prediction
As someone with a great deal of talent, I know what it can feel like when the pressures of success and the trapping of fame come calling at too early an age. There exists pressure, both internal and external, that place an unnecessary burden on the prodigy. They (I) find it difficult to operate in the world with the expectations placed on you (me) by adoring fans and those around you. It can be almost too much at times. Believe me, I know what the girl in this movie is going through. Except the part about falling in love with the male cop assigned to protect you. That's where this film loses me.
Take a look at too much fame too quickly in the trailer for Beyond the Lights,
This flick tells the story of Noni and how she gets famous and then wants to kill herself by cliche-edly throwing herself off a hotel balcony. That is, until the cop who's in charge of her security rescues her. Honestly, I'm not sure exactly what else this movie is about. It's a love story for sure. Beyond that, I don't really know.
Directed by Gina Prince-Bythewood (one of the coolest names ever), Beyond the Lights is an early hit with critics. Through seven reviews it's sitting at 100%. Though it won't stay at a perfect score, there is reason to suspect it'll finish pretty high. Prince-Bythewood has directed Love and Basketball (82%) and Secret Life of Bees (58%), both quality flicks, but I can see this one slipping a decent amount over the course of the week. The reviews in are solid, but each almost apologetically gives the flick a positive review. And at least one mentions The Bodyguard unironically. See what I mean? This thing is going to drop.

This poll is no longer available.

Though I had a head start going into last week the history books will just show that I came out a winner. I won't let them know silly details like a bunch of reviews were already in. Whatever. Interstellar (Predicted: 70% Actual: 73%) finished great for a regular movie, low for a Chris Nolan joint. I haven't seen it yet, so it's hard for me to tell if the lower score was due more to simply comparing Nolan against himself or against the film world as a whole. It's difficult for an iconic director like Nolan to have his films viewed independently. That being said, this one might have outkicked his coverage. Whatever the story, a much-anticipated flick finished good, not great with critics and I saw the writing on the wall early.
Meanwhile Big Hero 6 (Predicted: 95% Actual: 91%) adds another total win the Disney Animation Studio's resume. They've been crushing it of late and followed up Frozen with another success. As a father I just want to see studios put out thoughtful, solid work that adults can enjoy along with their kids. Those are the best kind of animated fare. This one has joined the club.
Next time around we catch up with Katniss again. It's going to be a Rotten Week!
Doug began writing for CinemaBlend back when Terminator: The Sarah Connor Chronicles actually existed. Since then he's been writing This Rotten Week, predicting RottenTomatoes scores for movies you don't even remember for the better part of a decade. He can be found re-watching The Office for the infinity time.