Russian Trailer For 13 Featuring Mickey Rourke And Jason Statham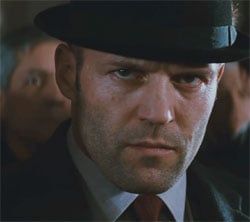 A Russian trailer for crime thriller 13 has just been released online. The film is a remake of the 2005 French film 13 Tzameti. Gela Babluani, who directed and wrote the 2005 version, will also be writing and directing the American adaptation. 13's cast feels like a darker, underground version of The Expendables, featuring Mickey Rourke, Jason Statham, Ray Winstone, and Michael Shannon.
Fortunately, the cast is just reckless and volatile enough to dutifully handle the subject matter. In this adapted version, a young man (Sam Riley) makes a questionable choice that sends him spiraling into a violent and ruthless underground Russian roulette ring. The roulette ring seems to thrive off of human trafficking, drawing its hapless competitors from various shady sources. The human-trafficking is a nice touch; as these two esoteric industries seem to go hand in hand, it actually adds some freakish plausibility to 13.
But if its star power you pine for, then you'll nod in giddy approval at Rourke's character here. According to Wikipedia, the golden-maned desperado will be playing Jesse James Jefferson, a Texas cowboy recently sprung out of a Mexican prison and dealt into the deadly competition. Just one more role for Rourke to make being an anachronistic rebel stylish, I guess. From the looks of the trailer, Michael Shannon seems to be playing an especially depraved role, as some sort of moderator/referee for the Russian-roulette-dominoes tournament. Plenty of actors can pretend, but Shannon knows how to go to that dark place and mean it.
Here's the trailer:
Your Daily Blend of Entertainment News
Thank you for signing up to CinemaBlend. You will receive a verification email shortly.
There was a problem. Please refresh the page and try again.