Sam Rockwell And Anna Kendrick Pair Up For Mr. Right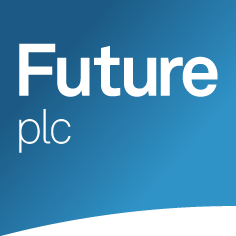 Quirky and cute, Anna Kendrick has proven herself to be a great leading lady with roles in movies like Up In The Air, 50/50 and Pitch Perfect. Now she's readying to sink her teeth into a romantic comedy with a serious dark side, and Sam Rockwell will be her Mr. Right.
Deadline reports Anna Kendrick and Sam Rockwell have both signed on to star in Mr. Right, which is based on a script by Chronicle scribe Max Landis. An off-kilter rom-com, the film centers on a woman whose streak of losing at love finally seems at an end when she meets a man who is everything she dreamed of. There's just one problem: he's also a reformed hit man. When his past comes back to haunt him, this new couple not only has flesh and blood enemies to take down, but also their own trust issues.
Basically it sounds like the final act of Grosse Pointe Blank. But that's not a bad thing. Mr. Right's premise looks like one that Kendrick and Rockwell can have a lot of fun with, and the casting seems spot on. She's great as the smart girl who is easily infuriated by the way the world disappoints her, and falling in love with a former hitman is just the kind of thing her niche character would do. As for Rockwell, he's at his best when he's playing a morally offbeat eccentric. Lest we forget, let's revisit one of his most recent role as a whacked out killer in Martin McDonagh's Seven Psychopaths (Warning: NSFW for language, gore, and nudity.)
Mr. Right will be directed by Spanish director Paco Cabezas, who is an unknown Stateside. He made his directorial debut back in 2000 with the Spanish sci-fi comedy Invasion Travesti. A couple of Spanish-language films followed, beginning with the horror-thriller The Appeared, then ending with the crime-comedy Neon Flesh. From there Cabezas made a leap to English-language cinema with the $25 million dollar Nicolas Cage vehicle Tokarev. Never heard of it? Me neither. It's a home invasion thriller that hasn't yet opened in the U.S. But you can get a taste of its tension in the trailer below:
Presumably, Mr. Right's producers have seen Tokarev, and were impressed enough to back Cabezas in his follow-up. While we wait for word on when Tokarev might open in the U.S., Mr. Right is planning to roll into production this fall - meaning it should open in 2015. In the meantime, look for Anna Kendrick in a pair of upcoming musicals The Last Five Years and Into The Woods. Sam Rockwell will resurface Valentine's Day 2015 in the Poltergeist remake.
Staff writer at CinemaBlend.
Your Daily Blend of Entertainment News
Thank you for signing up to CinemaBlend. You will receive a verification email shortly.
There was a problem. Please refresh the page and try again.