Scoop: Wolverine And JLA Delayed By Strike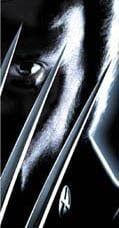 With all the time we've all spent lately obsessing over Justice League and Wolverine casting and script rumors, this bit of irony seems just about right. It looks like neither movie is getting made. At least not until after the Screen Actors Guild strike this summer.
I got an email tonight from a reliable friend in a position to know these things. And he tells me there's a big cloud hanging over Wolverine and its start date. He says, "Apparently the movie Australia has taken up all the stages at Fox in Sydney, where Wolverine is meant to film, and they just can't accommodate Wolverine at the moment. They're going to have to push back Wolverine. So, from the sounds of it, Wolverine and Justice Leauge aren't the pre-SAG strike films they're meant to be."
In fact, it sounds like JLA has even more going against it than studio space. Our source says, "they don't have a finished script and can't work on it until the strike is over, and there's no studio space at Fox Sydney… so maybe one of these productions will have to move to Docklands studios Melbourne (but The Pacific is taking up all the stages there) or Warner Bros Studios on the Gold Coast." So perhaps there's some chance for JLA to get done, of course that probably depends on how much longer the writer's strike goes on. They'll need enough time to finish the script and shoot it before SAG goes on strike. They're rapidly running out of time."
Meanwhile, it sounds like Wolverine is pretty much done for, at least till after Hollywood gets done striking late next year. Baz Luhrman's Australia had better be good.
UPDATE! Read 20th Century Fox's response to this report by clicking here.