See Rogue Reunite With An Old Enemy In New X-Men Rogue Cut Image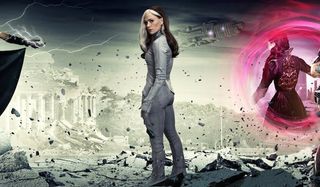 X-Men: Days of Future Past featured many old favorites from the X-Men film series returning for more mutant fun. Unfortunately for Anna Paquin's Rogue, most of her scenes ended up being cut from the film, leaving her only the briefest of cameos. Fortunately, we'll get to see all of her scenes back in place in less than three weeks when 20th Century Fox releases the film's Rogue Cut on home media, and to get fans pumped up, a new photo has been released of her alongside an old enemy: Magneto.
THR posted this photo of Rogue alongside Ian McKellen as Marvel's master of magnetism in the apocalyptic timeline where the mutants (as well as humans) have been eradicated by the Sentinels. Although they were adversaries in X-Men and unwilling allies in X2: X-Men United (Rogue wasn't really involved with the action-packed events in X-Men: The Last Stand), the threat of extinction resulted in old feuds being tossed aside, which is why it's not surprising to see the two of them together.
Unlike most deleted scenes from films, Rogue's subplot was significant to X-Men: Days of Future Past's future events. You'll remember that while Wolverine's mind is in 1973, there's a moment when he freaks out in the past, causing him to pop his claws in the future period and accidentally slash Kitty Pryde. Since Kitty's phasing powers were the only link allowing Wolverine to stay in the past, this proved problematic since if she succumbed to her injury, the plan to fix the past would be ruined. In the theatrical cut Kitty simply powered through the pain, but in the Rogue Cut, Professor X, Magneto and Iceman attempt to break Rogue out of a prison so they can bring her back to absorb Kitty's ability and keep Wolverine anchored in the past. In the film's teaser trailer, Rogue was briefly seen with Magneto running away from an unknown threat, so presumably the picture above takes place around the same time.
In the end, Rogue's sequence was cut for pacing purposes (the film ended up being 131 minutes long in theaters), and she was only seen at the end of the film with Iceman at Xavier's school in the new, peaceful timeline. Conversely, the Rogue Cut is reportedly 148 minutes, and was described by Fox Home Entertainment's vice president of marketing communications as a "distinct film." So if you wanted to see more future action in X-Men: Days of Future Past and missed Rogue from the proceedings, you'll want to put this on your shopping list.
X-Men: Days of Future Past: The Rogue Cut will be available on DVD and Blu-Ray on July 14, and will also be screened during San Diego Comic-Con at the Reading Cinema in the Gaslamp District on July 11 at 8 p.m. You can secure two tickets to the screening by buying The Rogue Cut at Comic-Con, or just purchase tickets at the Fox booths or the Nerd HQ/IGN Lounge.
Your Daily Blend of Entertainment News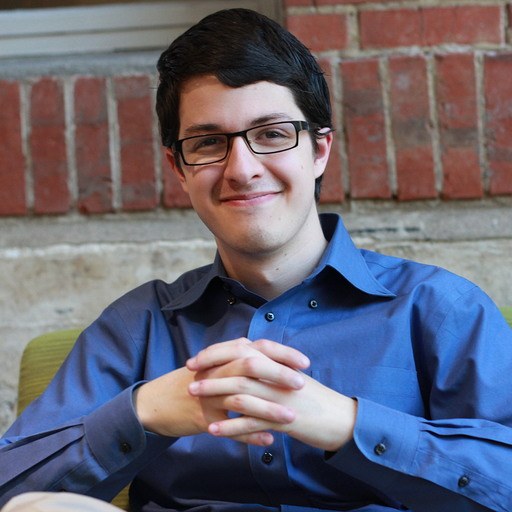 Connoisseur of Marvel, DC, Star Wars, John Wick, MonsterVerse and Doctor Who lore. He's aware he looks like Harry Potter and Clark Kent.