A Serbian Film Deemed Too Lurid For UK's FrightFest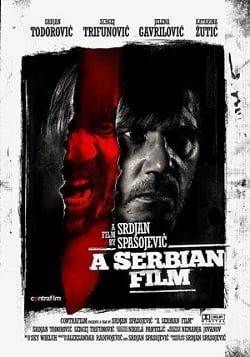 FrightFest, London's five-day horror and fantasy film festival held in the West End's Empire Cinema, has decided to cut A Serbian Film out of their lineup today, Indie Movies Online reports. The film festival has found A Serbian Film to be simply too lurid and graphic, and felt that the amount of cuts required for it to meet their standards would compromise the integrity of the film. And by integrity I probably mean utter disregard for any human decency. Some of the scenes deemed unsound for audiences involve not only sexual violence but sexualized and abusive portrayals of children.
Serbian Film tells the story of a retired porn star who is lured back to the XXX arena for one more gig, thereby setting the stage for copious amounts of sexually charged savagery. A quote from Cinematical puts it in perspective- "If I could unsee it, I would." Even more alarming (if amusing) is the film's synopsis on the FrightFest programme-"an unflinching look into the moral, political, and ethical abyss that is Serbia today."
Your Daily Blend of Entertainment News
Thank you for signing up to CinemaBlend. You will receive a verification email shortly.
There was a problem. Please refresh the page and try again.