Will Smith's Robot is Taking Over The World In The Forbin Project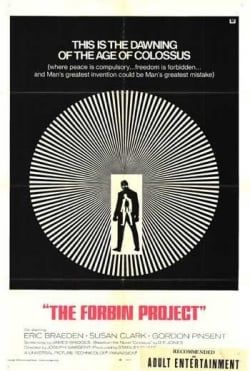 A remake of the 1970 sci-fi film Colossus: The Forbin Project has been planned since 2007, when writer Jason Rothenberg was hired by Brian Grazer and Ron Howard to write an updated film based on the Cold War era story of a supercomputer that becomes sentient. Word on the project had been quiet ever since then, but with Rothenberg now hired to write a Twilight Zone film for Leonardo DiCaprio's Appian Way, Deadline has dropped a few more details on his previous assignment.
Howard is still attached to direct, and apparently Will Smith is on board in some capacity to play Forbin, the scientist who invents the computer that then begins a plot to take over the world. Smith has plenty keeping him busy right now, from turning his son into a movie star by producing The Karate Kid to getting wrangled back into the third Men in Black film, but there's no word on how close The Forbin Project is to actually getting made, so scheduling probably isn't on anyone's mind yet.
Smith has always been better as the loose cannon type than the brainiac scientist-- it was fun watching him fly the spaceship in Independence Day specifically because he wasn't an expert, y'know?-- but he's been developing more gravitas as an actor with each passing year, and I learned long ago not to underestimate the guy. It's far too early to know even if he'll wind up starring in the film once it gets mad, but if this is more likely to happen than the Independence Day sequel Rolan Emmerich can't shut up about, it'll be a decent substitution.
Your Daily Blend of Entertainment News
Staff Writer at CinemaBlend