Spider-Man 4 Will Not Be Ready By May 5th 2011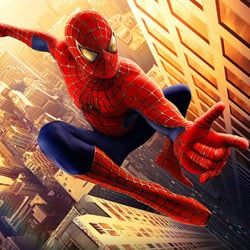 Spider-Man has a sticky situation to crawl out of. As reported by Deadline Hollywood, Spider-Man 4 is caught up in a web of disagreements that'll likely keep it from being released on May 5th, 2011 as planned. Nikki Finke shared this e-mail that went out to the film's special effects crew on December 11th:
Originally, Spider-Man 4 was set to begin filming in February, then in March, then late March/early April, but now the studio decided production will halt indefinitely. Sony insiders told Finke, "We will be extending the production hiatus on the film. The studio is firmly committed to this franchise but, for us, the script must come first."
Even after the script passed through the hands of Jamie Vanderbilt, David Lindsay-Abaire and Gary Ross, Raimi reportedly hated it. Raimi and Sony are currently anxiously waiting for a rewrite from Spider-Man 2 and 3 scribe Alvin Sargent. Sargent's expediency will dictate the film's release, but it's widely understood that there's no chance it'll be ready by May 5th, 2011, the date that's belonged to Spider-Man 4 since September 2008. Sony still has its fingers crossed for a Summer 2011 release, but the coveted first weekend of the summer will likely be snatched up by another potential blockbuster.
The release date isn't the only thing that's been dropped, so has Anne Hathaway. Raimi is still adamant on having John Malkovich play the villain, so he's likely to stick around, but Hathaway's price tag is way too hefty. An insider mentioned that the film doesn't really need such a big star anyway.
Any problems with this film automatically harken back to the catastrophe that was Spider-Man 3, particularly script problems. To make matters worse, Raimi's main issue with the script is the villain! The Spider-Man 3 tumultuous triple threat is impossible to forget, so let's hope this need for additional attention is a valiant effort to avoid running into a similar wall. If time is what it takes, I'll wait as long as necessary to see the resurgence of the Spider-Man film franchise.
Your Daily Blend of Entertainment News
Staff Writer for CinemaBlend.