Star Wars: Episode VII, Marvel Sequels Confirmed For IMAX Release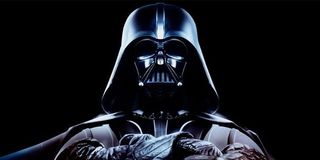 Hey, do you like Disney movies? Probably, judging by the numbers. But do you like Disney movies in IMAX? The numbers also say yes. The larger format has been Hollywood's ideal method of showcasing event movies, particularly with those enhanced prices. Though with other studios stepping up and claiming IMAX slots, sometimes a big event movie can be without a major screen showcase, losing a studio millions of dollars. This probably goes without speaking, but Disney doesn't have to worry about this, and now you can see their entire upcoming slate in the upgraded format.
THR reports that Disney's entire upcoming slate of blockbusters will be available in the format, having renewed a standing contract with the company. The next Disney effort to reach those theaters is Captain America: The Winter Soldier, which opens April 4th. This new deal ensures that all upcoming Marvel movies will also be shown in IMAX, including Guardians Of The Galaxy and Avengers: Age Of Ultron. No word on Ant-Man, though that movie hasn't even started shooting yet.
This contract also includes the 800 lb. gorilla in Disney's lineup, Star Wars: Episode VII. With a December 2015 release date, it's full power on Lucasfilms' first Disney-distributed effort. You'll get to see the relatives and descendants of Luke, Han, Leia and (hopefully) Chewbacca in the IMAX format next holiday season, a real treat for those who appreciate JJ Abrams' widescreen vistas. Also debuting in the format thanks to Disney's deal is the upcoming fantasy Maleficent starring Angelina Jolie. The deal also includes any and all animated efforts from Disney, particularly films from the lucrative Pixar brand. This deal isn't expected to interfere with IMAX's already-robust agreement with Warner Bros. to feature their films on IMAX screens.
Of course, are you really seeing these films in IMAX? If you're jonesing to watch Cap punch the bad guys in a couple of weeks, but will only settle for IMAX, then take it upon yourself to determine if your local IMAX theater is either digital, or 70 MM. The digital presentations are on smaller screens and often lose resolution compared to the proper 70 MM IMAX presentation. Most IMAX theaters don't tell the customers this, but they still charge roughly the same rate nationwide. When you check your local listings, make sure you know that the IMAX screen near you is showing the film in the proper method.
Your Daily Blend of Entertainment News
Thank you for signing up to CinemaBlend. You will receive a verification email shortly.
There was a problem. Please refresh the page and try again.