Will Superman Fight Black Adam In Shazam? Here's What The Rock Said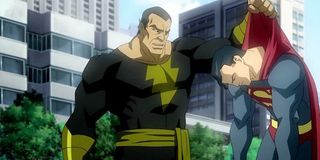 News regarding Shazam has essentially been nonexistent for many months, but Dwayne "The Rock" Johnson hasn't neglected his duties reminding people he'll be playing its villain, Black Adam. Although the black-garbed Kahndaqian primarily fights the World's Mightiest Mortal, he's tussled with other DC heroes in the comics, and Johnson has teased a fight between his character and Henry Cavill's Superman. However, don't expect the two of them to throw down in Shazam.
When a fan asked Dwayne Johnson on Twitter if he would be "ecstatic" fighting Superman, Johnson stated that it won't happen in "the first movie," but the Man of Steel definitely has it coming. Johnson previously called Superman out on social media seven months ago when he posted a picture of himself wearing a shirt with the 'S' shield that had the caption, "No capes." Johnson is clearly eager to now only battle Shazam, but the DCEU's other heroes as well. Last year, he also alluded to Black Adam eventually fighting some of the Justice Leaguers, but if that happens, it will likely be post-2019.
Unlike most comic book movie antagonists, Black Adam won't be the typical clear-cut bad guy. In modern years, he's been depicted him as an anti-hero, which is how Johnson's iteration is being described. He's not setting out to do bad or look out only for himself, it's just that his methods of keeping his people safe are frequently more brutal than called for. If Black Adam is being set up in a similar matter as Marvel's Loki (i.e. a fleshed-out antagonist appearing in multiple movies who the fans adore), then it's possible we could someday see Black Adam fight Superman, if not the entire Justice League. However, Black Adam would specifically have the advantage over Superman since he's powered by magic, one of the Kryptonian's weaknesses.
While Superman showing up in Shazam might sound weird at first, it wouldn't be without precedence. The two heroes have teamed up before in various comic book storylines, and together they headlined the 2010 short film Superman/Shazam!: The Return of Black Adam. Plus, the DCEU is already playing around with certain heroes showing up in movies where they're not the main focus. On top of Wonder Woman having a key role in Batman v Superman: Dawn of Justice last month, Batman is appearing in Suicide Squad this August, and it's rumored that Cyborg will show up in The Flash movie. However, since there hasn't been any word about Shazam or his kid counterpart Billy Batson appearing in the Justice League movies first, presumably they don't want to take any attention off his debut by throwing Superman into the mix. Once Shazam gets properly introduced, then maybe his nemesis can tangle with the other DCEU heroes.
Shazam is currently slated to hit theaters on April 5, 2019.
Your Daily Blend of Entertainment News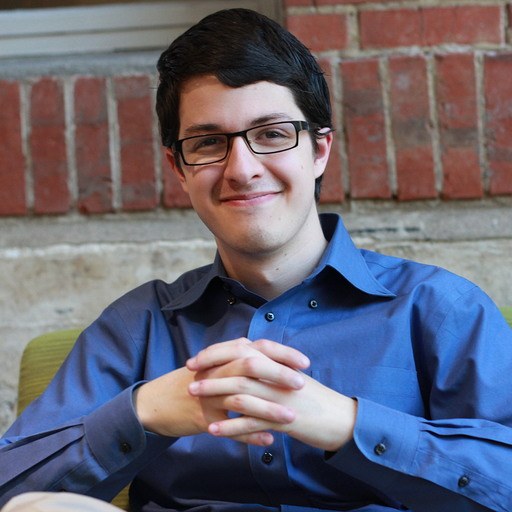 Connoisseur of Marvel, DC, Star Wars, John Wick, MonsterVerse and Doctor Who lore. He's aware he looks like Harry Potter and Clark Kent.