Top 10 Movies Of 2013: Eric's List

2013 has been a great year for movies, so narrowing down our list of favorites was no easy task. As Cinema Blend has numerous writers with varying tastes in film, we decided to go solo this year in sharing our Top 10 lists of the best movies of 2013. You've read both Sean and Kristy's lists, but now it's Eric's turn to rank the best blockbusters, indies and prestige films that came to us this past year.
There are some - both those who write about movies and read about them - that believe that film festival reviews should be taken with a grain of salt. After all, the big titles that premiere at places like Sundance or Toronto are usually at the center of a good deal of fanfare, and it's not hard to get sucked up in all of the excitement of the event and let it have an effect. The true test of a festival film is the second viewing, where the volume is turned down on the presentation element and a high degree of expectation is introduced. I knew I loved James Ponsoldt's The Spectacular Now when I first saw it at SXSW in March, but I found out just how much when I saw it again in August.
Enough can't be said about the performances of leads Miles Teller and Shailene Woodley, who truly get the chance to shine after fantastic turns in movies like Rabbit Hole and The Descendants. And following up on last year's Smashed, Ponsoldt once again proves a deft ability with tone and emotional storytelling. In a few years I hope that The Spectacular Now is looked back upon not just as an amazing film, but also for launching three great careers. (Read my full SXSW review here).
9. Mud
Matthew McConaughey's career has always been a bit perplexing to me. While not everything he did at the start was gold, he put on excellent, memorable performances in films like Dazed and Confused and A Time To Kill… and then spent most of the first decade of the millennium making dud after dud. Things suddenly took a surprising turn in 2011 when the actor returned to the courtroom for The Lincoln Lawyer, and he's been on a roll ever since. There are still two more movies featuring McConaughey still to be named in this article (albeit one of them is in the honorable mentions), but before we get to that we have to talk about the amazingness that is Mud.
I first became aware of writer/director Jeff Nichols in 2011 when my senses were rocked by the intense thriller Take Shelter (a film that wound up at #7 on my Top 10 that year), but with Mud the filmmaker tackles a completely different kind of tone and a completely different kind of story, and it's impressive as hell to see how well he handles it. It's a beautiful coming of age story with a wonderful blend of comedy, drama, and a taste of the fantastical. (Read my full SXSW review here).
8. Iron Man 3
As I've written about before, I have what I believe is a unique holiday tradition. Every year I sit down on Christmas day for a marathon of Lethal Weapon, The Last Boy Scout, The Long Kiss Goodnight, and Kiss Kiss Bang Bang. All four titles are linked simply by being action movies set during the Christmas season, but the more important connection is the guy who wrote the screenplays: Shane Black. The filmmaker's neo-noir stylings, quick witty dialogue and fun characters have made me a fan of his work for a long time, and this year I got a Christmas present in May when I watched Black's talent come together with another one of my film passions: comic book movies.
Once again demonstrating a keen skill for matching up filmmakers and projects, Marvel Studios knocked it out of the park hiring Shane Black to both direct and co-write Iron Man 3, and the result was the best blockbuster of the summer season. The film features better action than we've seen from any of the other Marvel solo films so far, and Black and Downey Jr. once again prove to be a perfect director/actor pair, the star speaking the filmmaker's language fluently. It's a more than welcomed addition to the Shane Black Christmas tradition. (Read my full review here.)
7. Prisoners
When cinematographer Roger Deakins is paired with the right director and material, there are few – if any – who can match him in his craft. The man has the ability to light and frame a scene that will make your jaw drop, be it capturing spikes of light coming in through a lone window in a dark basement or out in the woods watching snowfall collect on the ground. Deakins' work on the child-abduction thriller Prisoners this year is among the best we've ever seen from him… and yet it's only a part of what makes the film great.
Trapped in a mystery with a terrific number of horrific and exciting surprises, stars Jake Gyllenhaal and Hugh Jackman are at the top of their game butting heads as a detective and a grieving father, respectively. Their performances are filled with raw energy and amazing nuance. On more than a few occasions, director Denis Villeneuve ratchets up the intensity level to uncomfortable levels, but its extremes only make the emotions more powerful and real. There is a palpable level of fear, pain and rage that comes with the mere idea of child abduction, and Prisoners brings it all to the screen in an intense, striking way. (Read my full review here.)
When a vocal minority publicly decries a film for its sex, violence, drugs and language content, I usually either roll my eyes or shrug my shoulders. But in the case of Martin Scorsese's The Wolf of Wall Street, I actually kind of get it. Featuring an all-star cast headed up by Scorsese regular Leonardo DiCaprio, the film is about as salacious, extreme, debauched, and fucked up as they come with an R-rating. The lives of the main characters are filled with more decadence and depravity than you could ever possibly imagine. And I loved watching just about every minute of it.
Echoing the sentiments from my review, the film is the best collaboration we've seen from Scorsese and DiCaprio, and the whole thing is so damn ballsy that it begs to be appreciated. Reviving the essence of the brilliant Goodfellas, The Wolf of Wall Street is the classic tale of the path towards the American dream and all of its hardships and corruptions, but is told from a new, captivating and outrageous point of view. Because of its content, it will likely always be a divisive title in Scorsese's filmography, but it's easily one of my favorite movies of the year. (Read my full review here.)
5. The World's End
As much as I want to see director Edgar Wright and stars Simon Pegg and Nick Frost go on to do some brilliant work with their individual careers (knowing that they certainly have the talent to do so) the truth is that I want to see them work together forever. From their television show Spaced to Shaun of the Dead and Hot Fuzz, the three have worked to produce some of the smartest, most hilarious comedy of the last 15 years, and The World's End - the capper of the trio's Three Flavours Cornetto Trilogy - is just further proof of their undeniable genius.
The film shows off the same great visual panache that Wright has brought to all of the titles we've seen thus far in his career, featuring plenty of fun quick edits and once again making an art out of casual foreshadowing, but what makes The World's End really impressive is its surprising maturity. Hidden within the plot of childhood friends who go out for a pub crawl and get attacked by robots is a meaningful story about maturity and never really being able to go home again. The Cornetto trilogy – which was never actually meant to be a trilogy – is over, but if there is a movie god out there, he will bring Wright, Pegg and Frost together again.
4. Her
Love is a beautiful abstraction. It's impossible to define, but we all know what it's like. There are few things more powerful in the world, both in its ability to uplift and create and decimate and destroy. Filmmakers have spent decades upon decades trying to understand it and recreate its impact in their works, but the truth is that very few actually succeed. Thanks to his work on Her, writer/director Spike Jonze can be counted among those who have.
Belying its oddball sci-fi premise, following the story of a lonely writer (Joaquin Phoenix) who falls head-over-heels in love with a newly invented conscious operating system named Samantha (Scarlet Johansson), the film digs into some deep, honestly emotional places that evoke a pure empathetic reaction from the audience. The two incredible lead performances come together to create a relationship that just about each and every one of us can relate to, and as they experience the peaks and valleys of passion, your heart is right there with them, touched and stung by every feeling that the characters have. Love will forever remain an abstraction, but art like Her helps us understand it better. (Read my full review here.)
3. Gravity
As completely entranced as I was by the narrative, stunning performances and stunning visual style of Alfonso Cuaron's Gravity, while watching the film for the first time there were moments where I couldn't help but look past the action in front of the camera and just stare into the stars in the background. Aided by some of the greatest use of 3D I've ever seen, the stars were so far away that I could suddenly feel myself becoming completely encased in the void that is deep space. It was such a thrilling experience that I just about kissed the ground walking out of the theater, and I immediately began to think about what high ranking Gravity would land when I ran my Top 10 list at the end of the year.
From the very first shot of the film – which happened to be the beginning of an absolutely epic 13-minute tracking shot – I found myself completely pulled into the world of Gravity and I couldn't shake the sense of its immenseness until long after I had returned home from the screening. While I have never been a big Sandra Bullock fan, she pulls off what is easily the best performance of her career, and it's incredibly exciting to watch her character experience a full rebirth while fighting for her life in the darkness of space. Gravity is a film that's meant to make you feel in every way possible, and in that mission it is a tremendous triumph.
2. Stoker
Studios typically wait until the fall season to unveil what they believe is the best work in their catalogue, but the reality is that one of the best films of the year was actually released into theaters all the way back on March 1st. Based on a screenplay by Wentworth Miller, Stoker is the first English-language film from Korean director Chan-wook Park and is one of the most finely crafted, beautiful horror movies that I have ever had the privilege to watch.
Yes, this is the third coming-of-age movie on my list, but Stoker is unlike anything I've ever seen before, weaving a complex story of evil and bad blood. Matthew Goode is brilliant in the role of the mysterious Uncle Charlie, evoking memories of Anthony Perkins' Norman Bates, but it's Mia Wasikowska as the dark, changing India Stoker who emerges as a truly shocking talent. Every shot of the film feels like a strand of silk that has been put in place with a pair of tweezers in the hand of a master surgeon, and as a fan of the art of film, it's a spectacle to behold. Thanks to its limited theatrical run, which saw the title never get released in more than 275 theaters at a time, it may take a while for audiences to find Stoker, but if they do it could become a horror classic. (Read my full review here.)
1. Inside Llewyn Davis
Joel and Ethan Coen don't make a habit of making the same film twice. Watching through all of their films you get a certain consistency in texture, attitude and dialogue, but the stories they tell couldn't be more varied from picture to picture. Following in that vein is the Coens' somber folk music ballad Inside Llewyn Davis, and much like the rest of the filmmakers' catalog, it is an absolutely astonishing piece of work and, in my opinion, the best movie of the year.
The film tells a tale of cyclical failure and defeat over the course of one week in a Greenwich Village winter, and does so with a perfect blend of tragedy and comedy that few can achieve quite like the Coens. Bringing some astonishing acting and musical skills to the table, Oscar Isaac ranks as one of the best leading men that the filmmakers have had a chance to work with, and he's blissfully surrounded by a classic cast of screwball characters played by greats like John Goodman and Carey Mulligan. It's a perfect film all around and its surprising, fun ending makes it so that the movie is endlessly re-watchable, always with a new meaning. This is an element that I plan on taking advantage of for many years to come. (Read my full review here.)
Honorable Mention (In Alphabetical Order): 12 Years A Slave, Ain't Them Bodies Saints, Dallas Buyers Club, The Kings of Summer, Nebraska, Short Term 12, This Is The End, and Warm Bodies.
Your Daily Blend of Entertainment News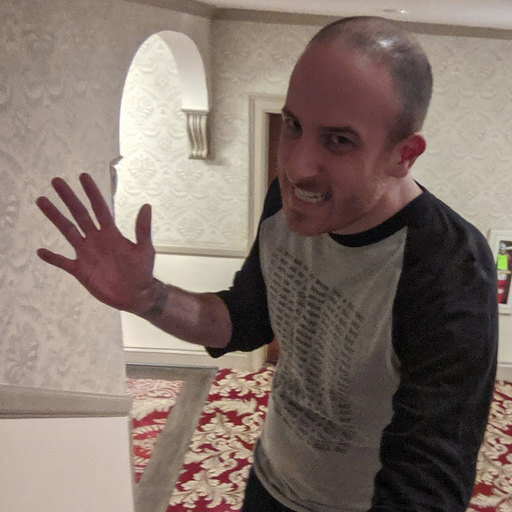 Assistant Managing Editor
NJ native who calls LA home and lives in a Dreamatorium. A decade-plus CinemaBlend veteran who is endlessly enthusiastic about the career he's dreamt of since seventh grade.