Twilight Producers Move On To New Young Adult Novel, A Certain Slant Of Light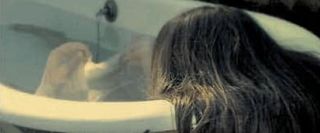 There's still no proof that anyone can actually replicate the success of The Twilight Saga with another movie based on a teen girl-friendly book, but lord, is Summit Entertainment going to keep trying. The studio that brought you Twilight is moving on from teen vampires to ghosts, as Variety reports that they plan to adapt Laura Whitcomb's novel A Certain Slant of Light, with Twilight producers Marty Bowen and Wyck Godfrey on board as well. Kristin Hahn is adapting the script, and the studio will be searching for a director soon.
Rather than focusing on a love that transcends species and mortality the way Twilight does, A Certain Slant of Light-- a title that will almost certainly be changed-- focuses on a young girl who has been dead for 130 years but can't move on thanks to some lingering guilt. Eventually she falls for another ghost, who shows her that it's possible to inhabit the body of living people and participate in thew old. Because this is a teen-centric novel, of course their human hosts are teenagers, and one of them is a girl raised by a fundamentalist Christian family. The many rave reviews on the book's Amazon page (opens in new tab) suggest some of the book's best parts involve sex scenes, so Twilight fans who are sick of their abstinent heroes may have something to look forward to here.
Honestly, it sounds like A Certain Slant of Light is a whole lot smarter than Twilight in general, and if this trend makes room for better movies featuring better female protagonists, I'm all for it. There aren't a whole lot of good things to come out of this silly trend, but this might become one of them.
Staff Writer at CinemaBlend
Your Daily Blend of Entertainment News
Thank you for signing up to CinemaBlend. You will receive a verification email shortly.
There was a problem. Please refresh the page and try again.