Uh Oh! Even Fewer Young People Than We Thought Are Going To The Movies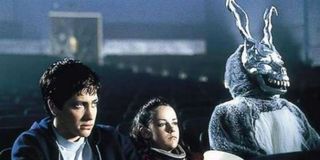 It looks like the age of social media and video streaming is costing movie theaters some of their usual attendees. An annual report report released by Nielsen (via Deadline) shows that the number of young moviegoers is on the decline, and this news can't be good for those theaters.
Based on a survey that Nielsen conducted, it showed that although the percentage of the population who attended a movie in theaters at least once held a steady 77%, the average amount of movies seen at the theaters went down from 7.7 in 2013, to 7.3 this year. And while that may not seem like a big drop, the real data comes from a subset within those numbers. Young people, between the ages of 12 and 24 averaged seeing 7.1 movies, as opposed to last year's 8.4 films—that's a 15.5% drop.
Younger fans are seeing fewer movies in theaters than those aged 25 to 44, which actually increased 5.2%. Nielsen termed the younger movie goers as "Digitals", more commonly known today as Millennials. According to Nielsen, within this age group social media becomes increasingly important, and to attract them outside and into theaters, there needs to be some sort of social media, social experience. Nielsen also reports that 87% of "Digitals" stream movies or TV shows, and two-thirds discuss movies on social media networks. They also found that 30% of this age group are spontaneous moviegoers who don't decide what to watch until they arrive at theaters.
Basically what Neilsen gathers is that young people aren't going to the theaters unless it is something they can Tweet about or find a Facebook event for. While that may be true for a majority of that age group, I fall in that age group as well, and can first hand tell you that one of the BIGGEST reasons people my age don't go to the theaters is because we are all broke.
Movie theater tickets have gone up and it's no joke. And especially when you enjoy the best cinematic experience possible, you want to see it in IMAX, well that costs an extra 6 bucks at least. Not to mention a small popcorn these days runs you up to at least $25 for one three-hour adventure at the theater. Add in the price of gas, or public transportation, that's getting to be an expensive night out. And guess what? Netflix costs less than $10 bucks a month, HBO Go about $15. Also, no one I know actually has their own separate Netflix or HBO Go, we all share, split costs. It's actually quite frugal when you think about how much streaming we actually get out of it.
So yes, I agree that video streaming is causing younger generations to stray away from theaters, but not because we all need to stay so wired and connected via social media. Anyone who holds social media very dear, can do it anywhere, and feel connected by a simple 'like' on Facebook. The real issue comes down to money. If theaters want more younger people, make it worth their while. You can even use social media to do so. Give out cheaper tickets for a limited number of retweets or make one day a week a cheaper ticket day (this doesn't happen in NYC). Get people to go to the theaters first, and the tickets won't need to be so outrageously priced.
Going to the movies is an experience, it's a date or a night out. Seeing a movie on that larger-than-life screen is the way so many big films should be viewed. With hundreds of speakers and quality projection, movie-viewing at a theater really can't be beat, and shouldn't need to. It just needs to be more accessible to everyone.
Your Daily Blend of Entertainment News