Virginia Madsen Lured By 23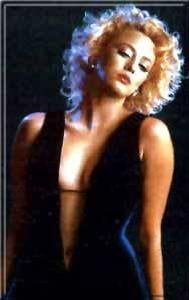 After scoring a best supporting actress nod for her role in 2004's Sideways, Virginia Madsen finally earned some recognition and respect. Now that's something worth toasting over.
According to Hollywood Reporter, she is currently in negotiations to star as Jim Carrey's wife in New Line Cinema's psychological thriller The Number 23. The film is being directed by Joel Schumacher, with Contrafilm's Beau Flynn and Tripp Vinson producing.
Madsen will replace Elizabeth Shue in the coveted role. She recently stepped down after learning she had a baby on board. The studio had been in talks to work with Nicole Kidman, but a deal was never reached. Just wondering, but is there any female role that Kidman isn't signed on for at some point or another? Didn't think so.
The movie is about a man (Carrey) who reads a book called The Number 23 and notices startling similarities to his own life. When he reaches the end and learns that the main character kicks the bucket (gulp), he becomes obsessed with the number 23 to try and save his own life.
Rhona Mitra ("Nip/Tuck") and Danny Huston have also joined the cast. The movie begins shooting Monday in Los Angeles, which just happens to land on January 23rd. *Cue twilight zone music*.
Your Daily Blend of Entertainment News
Thank you for signing up to CinemaBlend. You will receive a verification email shortly.
There was a problem. Please refresh the page and try again.