Watch 40 Of Your Favorite Actors Auditioning For Iconic Roles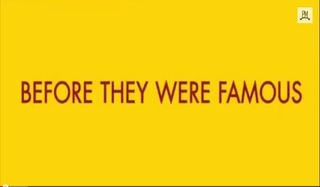 An audition is one of the most grueling parts of the Hollywood process. There are open calls, followed by callbacks, and then second callbacks that lead to table reads. Even if you manage to get through all of these obstacles, there's still the chance that you're going to get recast, the project's going to fall apart, or you were just auditioning to show Richard Gere that yes, this movie could be made without him. However, there's always that chance that you'll get that big part, that role that'll make or break your career. Here before you now are forty of the biggest stars of film and television auditioning with such hopes in their eyes.
Prank Media released the above video, showcasing a bunch of footage spanning from the 1970's to the early 2000's. In it are some of those very auditions that went well, such as a young Natalie Portman auditioning for Leon: The Professional or Benedict Cumberbatch and Martin Freeman already sounding like the belonged together on Sherlock just from one reading alone. These are the auditions that really sell the players auditioning for their parts. Even looking at Mark Hamill and Carrie Fisher during their original Star Wars auditions, you can see just how much they belonged in their respective parts.
Of course, the more interesting auditions are the ones that didn't go to the actors that tested. Imagine a Jumanji with Scarlett Johannson instead of Kirsten Dunst in the lead role of Judy, or perhaps a Backdraft with either Robert Downey Jr. or Brad Pitt playing a lead role? While each of these actors went on to bigger/better things, it just goes to show that even natural talent sometimes gets passed over for the "better catch."
However, if I were to pick a favorite audition from this whole lot, it would hands down have to be that of Steve Carell trying out for the iconic role of Brick Tamland in 2004's Anchorman: The Legend Of Ron Burgundy. You can see the entire video below.
Steve Carell's audition is the perfect example of what an audition should be. Even if he didn't stand a chance of getting that role, he was having fun with the process and in turn lost himself in some effective improv. If he didn't get a part for Anchorman, he probably stood a good chance to get a part in a future Adam McKay/Judd Apatow film just based on his out of control laugh. So to anyone who's auditioning for that role they think they're perfect for, just remember that while it may not pay off immediately, the long run can be quite kind if you've got the patience.
CinemaBlend's James Bond (expert). Also versed in Large Scale Aggressors, time travel, and Guillermo del Toro. He fights for The User.