This Week In Home Entertainment: Best Man Holiday, The Jungle Book, The Americans And More

The Best Man Holiday Blu-ray
The Best Man Holiday opens up with a montage to its predecessor. Footage from The Best Man is splashed across the title sequence, reminding us of a group of youthful characters just beginning to figure out what is important in their lives. Flash forward fifteen years and we meet a (mostly) much more mature group of people who are dealing with grown-up issues, including familial spats and the pressures of having a career. This doesn't mean The Best Man Holiday is low on laughs. It just means the movie also gives fans a meaningful story.
It would take too long to go through the minutiae of each of the ensemble cast's problems, so let's just say the movie starts in a world where the best friends from The Best Man have grown apart in some ways. They live in different places, they've followed different career paths, and there are still plenty of past feelings just waiting to bubble up to the surface. However, for one Christmas Mia and Lance Sullivan (Monica Calhoun and Morris Chestnut) would like to get the gang, including Harper and Robin Stewart (Taye Diggs and Sanaa Lathan), Julian and Candace (Harold Perrineau and Regina Hall), Jordan (Nia Long), Quentin (Terrence Howard) and Shelby (Melissa De Sousa) together again.
The gang is back, and they all seem to be pretty comfortable with their characters, likely because this isn't the first time they've inhabited those characters' skins. While the movie begins with a comedic tone it does take a serious turn, so be prepared for a few sentimental moments and a few empowering ones. The emotional impact the film punches also manages to more than make up for a few jokes that do fall flat early on. All in All The Best Man Holiday is one to revisit again and again.
You can order The Best Man Holiday over at Amazon.
Best Special Feature:
The Best Man Holiday includes a slew of bonus features, one of which is an alternate ending. I wasn't sure how serious of a change the ending would offer when I first saw the extra listed, but it is a welcome addition to the disc, offering a similar ending that explains one of the big plot points a bit more. Director Malcolm D. Lee offers an explanation of the ending via alternate commentary, which shows the publication of Harper's book about Lance. Through a flashback sequence, we see Mia find Harper's pitch and smile to herself before hiding it in her bag, a chain of events that ends up setting up the second half of the movie but doesn't really get much screen time. In addition to the different ending, there's also a lot of deleted scenes, so check that out if you have some time.
Other Bonus Features:
Deleted/ Extended Scenes
Gag Reel
"Holiday Reunion: The Making of The Best Man Holiday"
"Smack Talk: Filming the Girl Fight Scene"
Feature Commentary with Malcolm D. Lee
The Jungle Book: Diamond Edition Blu-ray
The Jungle Book has become a classic in the Disney canon, thanks to its crisp animation, male protagonist and its position as the last major film Walt Disney was able to put a major stamp on. This week, Disney is releasing the animated program onto Blu-ray for the first time ever, cleaning up the picture and adding a slew of bonus features for fans.
Despite being exceptionally popular at the time of its release and despite having catchy and enduring music written by the Sherman brothers, The Jungle Book hasn't maintained quite as much cultural relevance over the years. Maybe this has to do with a fact that releases for the film are only intermittent or maybe it has to do with no Disney dark ride supporting the classic film. Whatever the reason, if you were ever a fan of Baloo, Mowgli, Bagheera and more, the Blu-ray edition is the definitive release of the set, and it looks better than ever in HD picture.
It's a lot of little details that make The Jungle Book: Diamond Edition Blu-ray set special. The menu screen scrolls through famous sequences in the film, but what I like even more about the opening screen is its use of the different music The Sherman Brothers created in connection with each of the main characters in the film. The menu screen is not the only thing that has been updated for the Blu-ray release. Floyd Norman, Richard M. Sherman and Diane Disney Miller all pop up to talk about their experiences with Walt Disney, as well as his fondness for the funny Jungle Book project. It's not a good bonus for kids, especially since it ends with a touching nod to Disney Miller, who passed away just a few months ago.
Other new extras include a "Bear-e-oke sing-a-long," an extra that has become popular with new Disney releases and allows kids to sing along with the songs in the movie. If you don't already own The Jungle Book, all of the classic DVD extras are also available, making the flick a pretty good purchase, although I will say the new release is probably not a must-buy if you already own a working copy of the film.
You can order The Jungle Book over at Amazon.
Bonus Features:
"Music, Memories & Mowgli: A Conversation with Richard M. Sherman, Diane Disney Miller and Floyd Norman."
"Alternate Ending- Mowgli and the Hunter"
"I Wan'Na Be Like You: Hangin' Out At Disney's Animal Kingdom"
"Bear-E-Oke Sing-Along"
DisneyAnimation: Sparking Creativity
Classic DVD Feature "Backstage Disney"
Classic DVD Feature "Deleted Scene: The Lost Character –Rocky The Rhino"
Classic DVD Feature "Disneypedia: Junglemania!"
Classic DVD Feature "Music and More"
Classic DVD Feature: Audio Commentary
Austenland
Movies are made every year based upon classical or popular works of fiction. Jerusha Hess' latest film, Austenland, is no exception, based on a work of adult fiction written by frequent juvenile author Shannon Hale that follows a woman who is overly involved in all things Jane Austen. Our unusual, quirky heroine is played by none other than Keri Russell, a woman who capably puts a twist on the usual heroine in a rom com.
Quirky and lively, Austenland follows Jane Hayes (Keri Russell) a young woman who is stuck in a rut at home. So, she decides to shake things up a bit by spending her savings on a wild vacation at an English estate set up as if it is still the 1800s. It sounds relaxing, but add in a heroine hellbent on finding a real-life romantic partner and you'll end up with a wacky comedy filled with off-kilter humor and a few genuinely uproarious moments.
When Austenland is on, it's on, thanks to a great cast including Jennifer Coolidge, Bret McKenzie, Georgia King and more, but when its not on, it often feels tedious and over the top. It's plot, by nature, also meanders, and often doesn't feel as if it was as tightly scripted as it could be, despite Hess and Hale making some favorable changes from the book. It's no Lost in Austen, but it's a perfectly suitable distraction for anyone who is looking for a few more Austen references in his or her life.
You can order Austenland over at Amazon.
Best Special Feature:
The cast Q&A with Keri Russell, Jennifer Coolidge, Jane Seymour, Bret McKenzie, Georgia King, JJ Field, Ricky Whittle and James Callis is absolutely hysterical. Cast Q&A's can often be lengthy and boring, but most of the people involved with Austenland have comedic sensibilities and tell a lot of stories about their careers. If you are hoping for a lot of behind-the-scenes questions and answers about the movie you won't get it, but if you want to get a sense of the actors' personalities, this extra is perfect. Honestly, it's mostly completely off-topic, but it's one of the most enjoyable Q&A segments I've seen.
Other Bonus Features:
Commentary with Jerusha Hess and Stephanie Meyer
Theatrical Trailer
The Americans: The Complete First Season
FX has made a reputation of putting together quality programming, but what makes that programming great is not necessarily the deft writing or numerous tightly crafted episodes. It's not necessarily great characters or interesting settings, either. What has continually set FX apart from other networks is its willingness to take chances on premises the more cautious might think are too niche or too weird. Which is how the cable channel ended up with The Americans, a Cold War era spy drama which just so happens to be as much about families and marriage as it is about the Soviets and the Americans.
Season 1 of The Americans follows Phil and Elizabeth Jennings (Keri Russell and Matthew Rhys) as two KGB agents who were planted in the United States as a married couple who eventually produced two cute kids. To spice things up, the undercover Jennings live across the street from the Beemans, a family that is headed up by a federal agent. The first season offers plenty of botched missions, secret codes, cat and mouse games, and one of the most engaging finales last year, setting the show up perfectly for a second season.
The disharmony in the families is tangible. Beeman's son hates him, and his wife soon begins to hate him, too. But Stan doesn't try to win their love or affection, he just digs his hole deeper, relying on useless dad tropes and a mistress to ensure his downfall. The Jennings, however, are the real masterpiece. Philip is a family man and an unerring person who puts his family first, despite being a spy. He's one of the most interesting steadfast characters on television right now. His wife is despicable and oftentimes cruel. She's a woman who has trouble relating to her own children, but she's a damn good spy. It's frequent that fans might root for Philip and roll their eyes at Elizabeth in the same scene. They are walking a very tight balancing act, and the tension in each episode is palpable and amps up the edginess of the series as a whole.
In short, it's a great first season, and The Complete First Season Blu-ray release isn't too shabby either. You can order The Americans: The Complete First Season over at Amazon.
Best Special Feature:
The deleted scenes are spread out over multiple discs, which I always find unnerving with TV sets, although I get the desire to lump them with the relevant episodes. However, each of the featurettes are interesting, looking at the training the cast went through to prepare for their various roles onscreen. We have a snippet from "Executive Order 2579: Exposing The Americans" that you can check out if you wanting a taste of what the bonus features are like.
Other Bonus Features:
Deleted Scenes
Commentary on "The Colonel" episode
Gag Reel
"Perfecting the Art of Espionage"
"Ingenuity over Technology"
Chicago
Back in 2002, Chicago debuted in theaters during a period when musicals were all the rage and dazzling theatrical performances were earning plenty of nods from critics. Nearly a dozen years later, the movie still shows up in glitz and style, and on Blu-ray, the flashy musical numbers sparkle even more. It's a story of two murderesses (Renee Zellweger, Catherine Zeta-Jones), a story of trying to beat the system, and of the smug and smart lawyer (Richard Gere) who just might be able to save them.
The set is chock full of new extras, with the Blu-ray cover boasting over two hours of brand new content. There's a collection of extras lumped together in the menu under "Chicago in the Spotlight" that get really in depth about the making of the movie, the people involved with the making of the movie, and the aftermath of the film right after it was released, as well as today. Some of these are more information-filled than others ("Casting the Movie" versus "The 75th Academy Awards"), but you can tell whoever put together the extras really asked a lot of in-depth questions.
It's equally clear that the Chicago: Diamond Edition set was put together with its most avid fans in mind. There is plenty of interview footage on the disc, there is some extended performance footage and there's tons of behind-the-scenes photography and video footage shown. It's certainly a nice Blu-ray release, and while there are cheaper copies of the movie available, this one also isn't too shabby in price.
You can order Chicago: Diamond Edition over at Amazon.
Other Bonus Features:
"Bringing Chicago to Life: Adapting the Broadway Musical To Film"
"Developing The Screenplay"
"Casting the Movie"
"The Extended Cast: The Great Dancers in Chicago"
"Rehearsals: The Best of Times"
"Rob Marshall: Born To Direct"
"Marty Richards: A Remembrance"
"Neil Meron and Craig Zadan: Renowned Musical Producers"
"The Magicians Behind the Camera"
"The Best of Broadway: The Choreographers"
"The Directors Cut"
"The 75th Academy Awards"
"The 85th Academy Awards: A Walk Down Memory Lane"
"The Relevance and Impact"
Extended Musical Performances
Feature Commentary with Director Rob Marshall and Bill Condon
Other February 11 Releases
All is Lost
Ender's Game
Sherlock: Season 3
The Counselor
Killing Kennedy
How I Live Now
Swamp People: Season 4 DVD
The Returned: The Complete First Season
Diana
The Artist and the Model
Haunter
The Artist and the Model
League of Super Evil: Season 1, Vol. 1
A Night In The Woods
Pussy Riot: A Punk Prayer DVD
Dallas: The Complete Second Season
Grace Unplugged
Hindenburg – the Last Flight DVD
Mike Tyson: Undisputed Truth DVD
Your Daily Blend of Entertainment News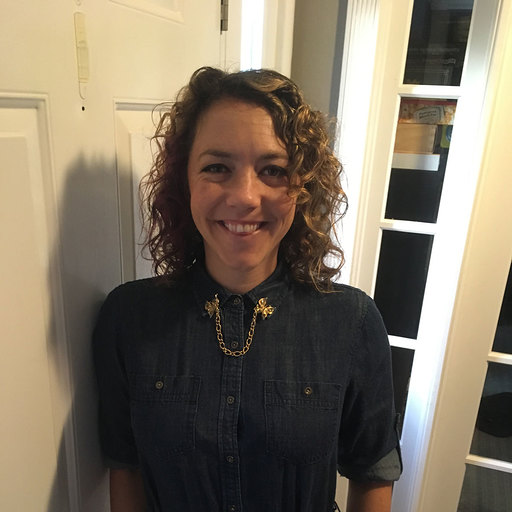 Reality TV fan with a pinch of Disney fairy dust thrown in. Theme park junkie. If you've created a rom-com I've probably watched it.